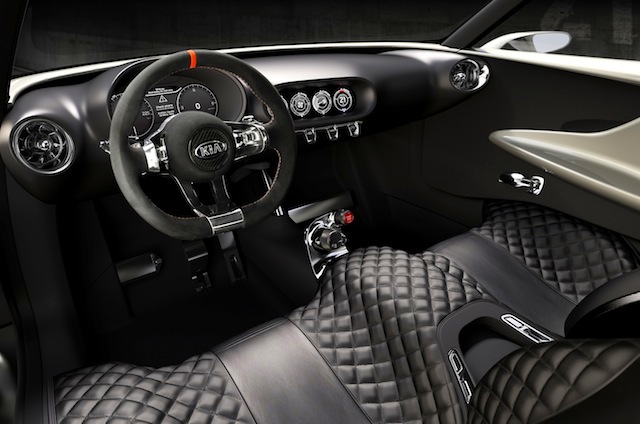 The Kia Provo Concept, which debuted today at the Geneva auto show, features a diamond-pleated, wave-shaped bench front seat.
While the backrests rotate towards the center for easy access to the rear cabin, the base is fixed. To adjust for driver height, both the pedal box and steering column protract and retract.
For more photos and details, see Kia Motors.