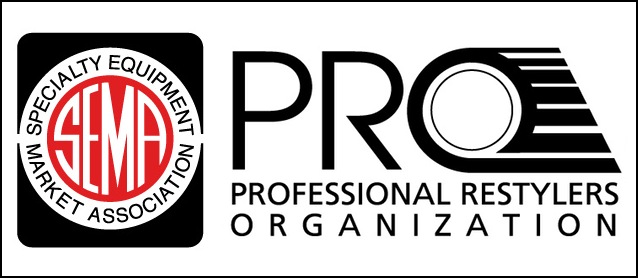 The Professional Restylers Organization (PRO), a SEMA Council that promotes the interests of the restyling industry – including auto upholstery shops, has recently published a guidebook aimed at helping pros like us grow our businesses.
Explaining why the book is important, SEMA write:
Inside the PRO Business Development Guidebook, you'll find innovative, practical solutions and useful step-by-step guidelines and information to help you manage and run a more profitable and professional restyling business, be it start-up or an established restyling center.
Beginning with an overview of the importance of having a business plan—including tips on how to develop a business plan and the many purposes it can serve—the manual offers chapter-by-chapter strategies for creating, operating and maintaining a successful business. They include understanding the basics of business finance, the importance of quality and service and how to make them your business hallmarks, building knowledge and skills among your employees and branding your restyling business as a market leader. [more]
The guidebook is for members only, so you'll have to join in order to get a copy. Membership is paid, but worth the investment –  especially if you're keen on joining a trade association similar to what the National Association of Auto Trim Shops (NAATS) once was.
SEMA explains: "As a member company, you can work with PRO to build solid, mutually beneficial relationships with OEMs and new- and used-vehicle dealers, participate in ongoing efforts to elevate the level of professionalism throughout all sectors of the industry, enhance customer satisfaction and have a voice on issues that impact the industry."
Of course, PRO has a broader scope than NAATS. However, it can be just as effective if enough auto trimmers join and participate in its many programs.