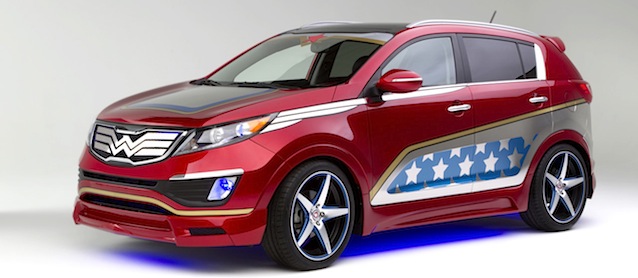 Last month we featured Kia Motors' comic-book-inspired Justice League Fleet of vehicles. The Flash, Aquaman, Batman, Cyborg, Green Lantern and Superman were all represented. However, noticeably missing was Wonder Woman. But not any more…
At this week's New York auto show, the Korean automaker and DC Entertainment unveiled a Wonder Woman-inspired 2013 Kia Sportage. The interior – which features a dash of red, a bit of embroidery and a show trunk – isn't technically impressive, but fits the vehicle's overall theme quite well and, I'm sure, will be loved by DC Comics fans all over.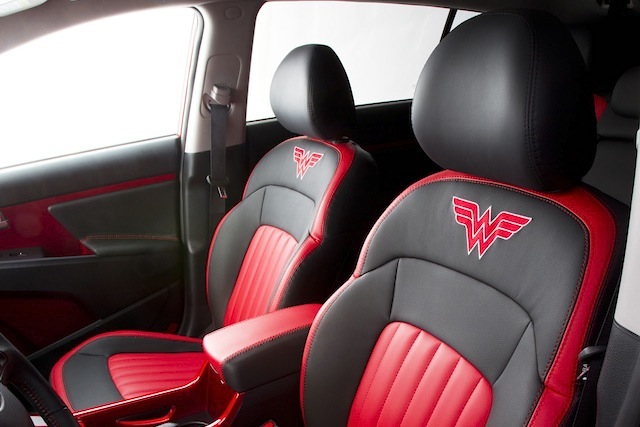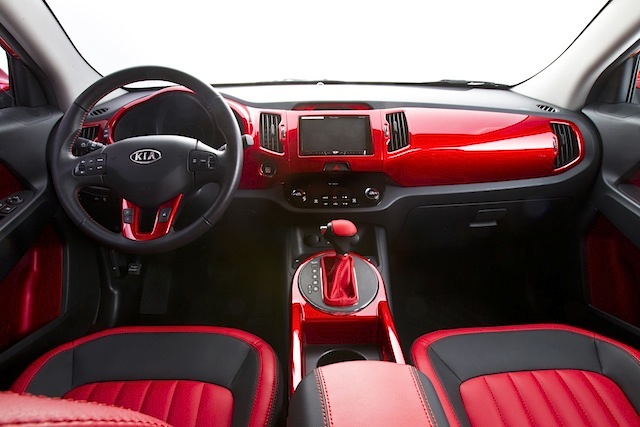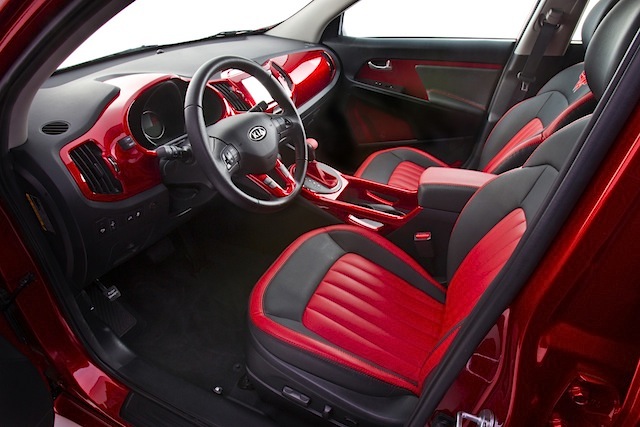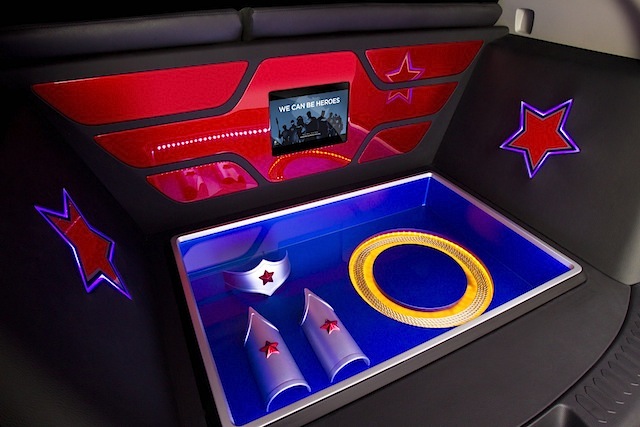 The Justice League Fleet is touring the United States as part of the We Can Be Heroes campaign, which aims to alleviate hunger in the Horn of Africa.
To see more photos – as well as build videos, visit Built for Justice. While there, consider making a donation too. It's for a good cause.