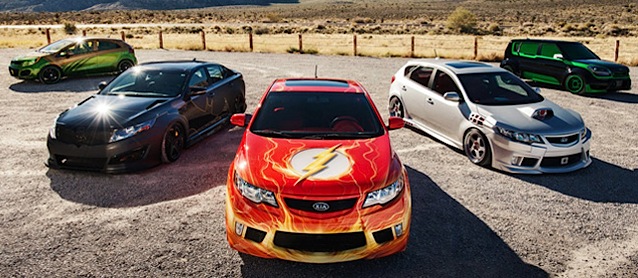 Kia Motors and DC Entertainment have joined forces to create a one-off fleet of Justice League-inspired vehicles that combine automotive style with comic book art. The cars are touring the United States as part of the We Can Be Heroes campaign, which aims to alleviate hunger in the Horn of Africa.
While the cars aren't groundbreaking, they are cool – especially if you grew up on comic heroes like Superman and Green Lantern. Here's a sneak peak at their interiors: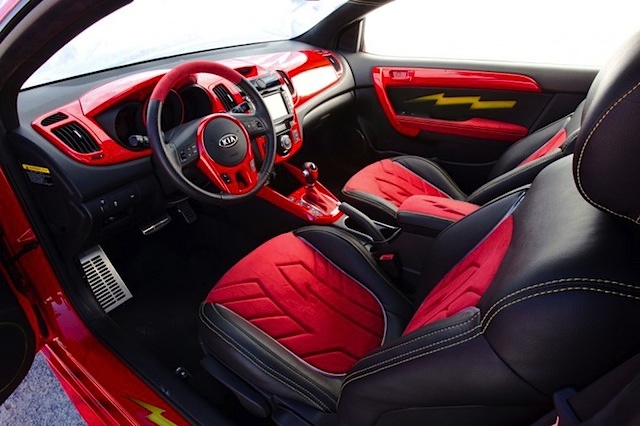 Flash-inspired Kia Forte Koup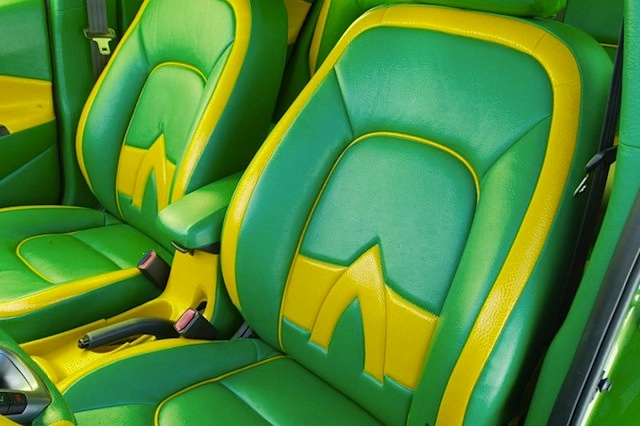 Aquaman-inspired Kia Rio
Batman-inspired Kia Optima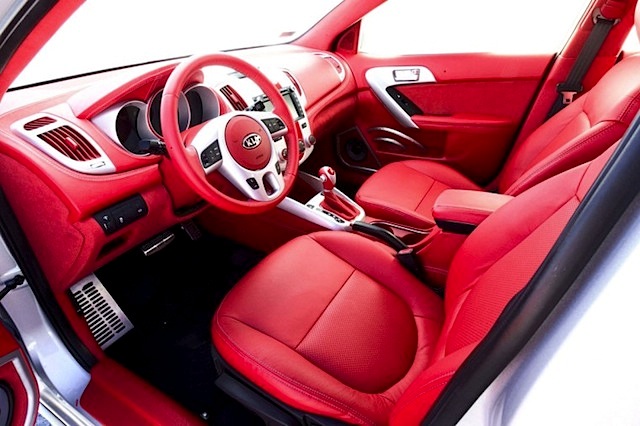 Cyborg-inspired Kia Forte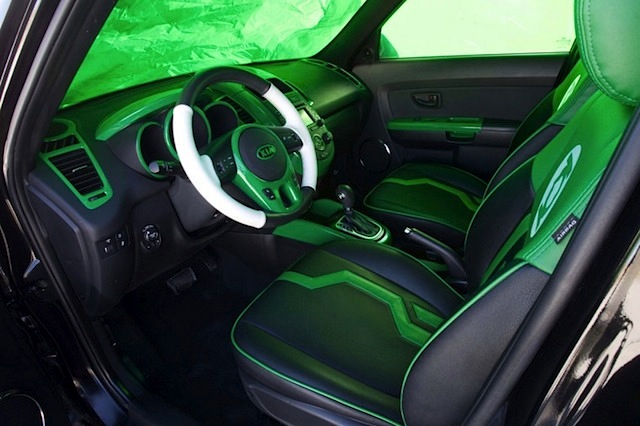 Green Lantern-inspired Kia Soul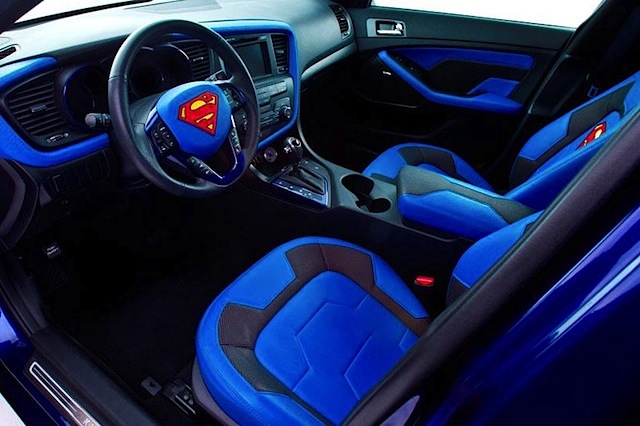 Superman-inspired Kia Optima Hybrid
As with most theme cars, you'll need to see the whole thing to get the full effect. Many of them feature sweet body kits and eye-catching wraps. Seriously, check out the grill on the Batman Optima. It's bad ass!
To see more photos – as well as build videos, visit Built for Justice. While there, consider making a donation too. It's for a good cause.