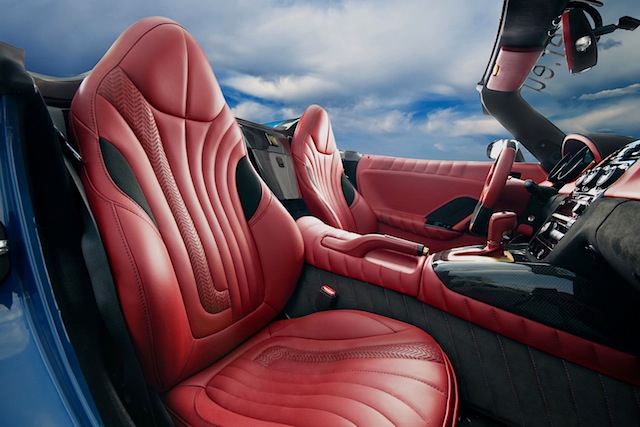 Vilner was definitely thinking outside of the box when it dreamed up the seats in this Saturn Sky.
You'll notice that the left and right sides of the insert panels feature different patterns, and that it's flipped in a reverse-mirror image for the base cushion. Meanwhile, two simple black Alcantara panels break up all that red, as two Vilner-print panels add a bit of texture to the mix.
What can we say? These seats are all-around beautiful, creative and cleverly done. They're not just seat covers, but automotive art.
For more photos of Vilner's Sky cabin, as well as a closer look at its Vilner-print panels, visit Auto Evolution. Also, don't forget to check out our Unique Pleats section for more fancy stitch work.