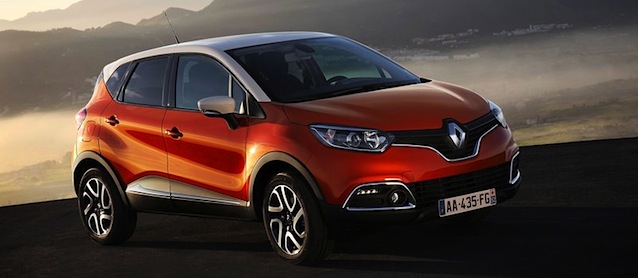 Ask any furniture upholstery repair shop and you're sure to hear the same thing: The cheaper it gets for folks to buy replacement sofas and dining seats, the less business they see.
Until now, auto upholsterers have been relatively protected from such wasteful, throw-away consumerism. But that may soon change – as French automaker Renault is slated to release a car this summer that features quality, zip-off seat covers costing only $375 to replace.
Scotland's Daily Record reports:
As a supermini-sized crossover, the Captur features some bright two-tone paint jobs and plenty of scope for personal touches, which appear to be a must in this type of vehicle.
It's also the only car on the market with factory-fitted zip-off upholstery that can be popped into a washing machine for a handy spruce-up. […]
The zip-off seat covers take about five minutes to remove front and back, and can be machine washed at 40C.
However, Renault recommend washing the fabric no more than five times and the material itself looks durable enough for most blemishes to come off with sponging.
A new set costs £247, which gives the option of changing them during the life of the car for another pattern (there are three), or replacing them when it's time to sell.
Velcro strips help align the covers and anchor them neatly. It's a handy feature and one that adds to the overall appeal of the Captur, which has a top-class and very modern interior style. [more]
Sure, slip-on seat covers have existed for decades, but these are different. They're OEM, not the inferior, after-market, one-size-fits-all type that high-school students buy from Pep Boys. Check them out…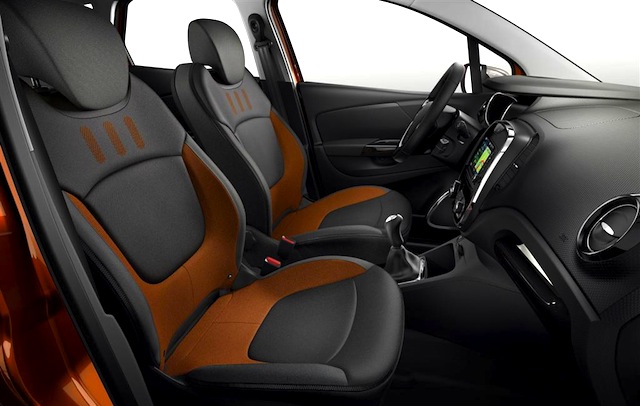 So where does that leave auto upholstery shops? We're safe for now. Let's just hope that this idea of easy zip-off seat covers doesn't catch on to become a full-blown trend with affordable cars.