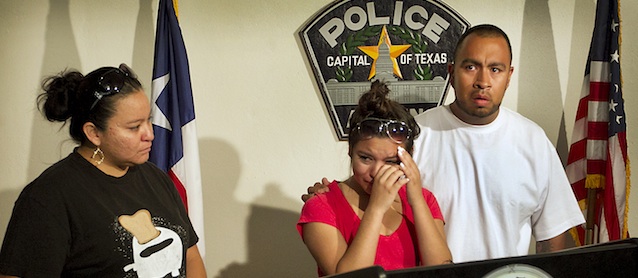 It is with heavy hearts we report that Roberto Reyna, owner and operator of Austin Auto Threads, was shot and killed outside of his home in Austin, Texas last Saturday.
Local news channel NBC's KXAN reports:
Just before 1 a.m., a 911 caller reported Roberto Reyna, 36, had been shot at a home in the 3500 block of Gonzales St., near East 7th St. and Springdale Rd.
Reyna was transported to University Medical Center Brackenridge where he later died.
"I lost my baby, my baby's gone," said Eva Reyna, Roberto's mother. "Someone came and murdered my son."
Police have not yet made any arrests in the shooting, but are looking for a Hispanic male, approximately 5-foot-7 with a bald head and medium build. He was last seen wearing dark clothing.
"Someone murdered my son, and whoever did it, I want him caught," Eva said.
Family members told KXAN that Reyna lived in the home with his grandmother and cousin. They say he died on his 36th birthday, leaving behind three children and two grandkids.
Officer Marcus Davis, who briefed the media, said he did not have any information on the nature of the shooting, the relationship of the victim to the shooter, or how many people may have witnessed it. [more]
KEYE-TV has released a sketch of the alleged assailant. Police are asking that anyone with information pertaining to Reyna's murder to contact their Homicide Tip Line at 512-477-3588.
We've said it before, and we'll say it again: Auto trimmers work too hard to have their lives taken from them in such senseless acts of violence. Please take proper precautions to keep yourself and coworkers safe.
Our thoughts and prayers go out to the Reyna family.