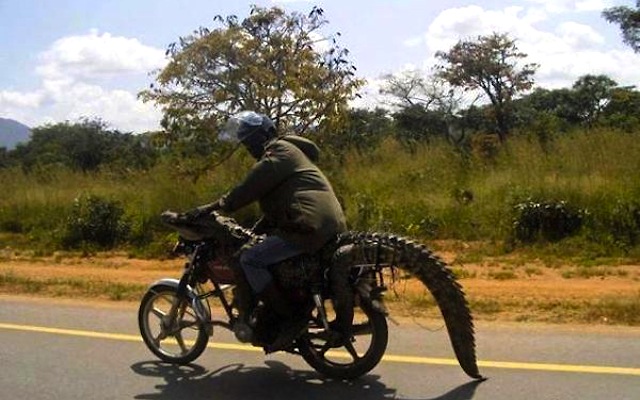 So you say your motorcycle seat is trimmed in faux gator, eh? Well this badass from the bayou has you beat. He forwent imitation leather for the genuine article.
Sure it doesn't look all that comfortable to sit on. I bet those scales even leave a mark. But that's not the point. He looks cool, and that's all that matters…
Of course, I'm being sarcastic.