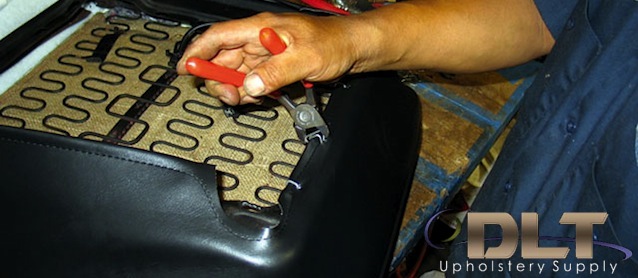 Like any great finale, DLT Upholstery Supply's December issue of "The Upholstery & Trim News" starts off with a recap of highlights from the past year – including the release of DLT's new 2013/2014 catalog and their first annual "Open House" event, which is scheduled to take place again June 6 – 7, 2014.
The "news & highlights" section of this month's issue is a must read for all shops – especially those based in California. A new state law, the Safer Consumer Product regulation, seeks to identify chemicals that can damage the public health and the environment, and ban them. This could spell major changes for products in our industry. It is recommended that manufacturers, suppliers and independent trim shops check to see if any products they sell or use contain "chemicals of concern" listed by the state. Depending on the results of a state assessment, continued usage could spell serious consequences.
Also of importance, California has changed an old law, CAL 117, to no longer require flame-retardant chemicals in upholstery materials. The change in law follows a series of articles in the Chicago Tribune revealing that current flame-retardents don't work and are toxic. The change has the potential to raise the profile of toxin-free foam and other precautionary products – all of which are available at DLT.
Speaking of foam, Thanksgiving is over – so put your electric turkey knives away! DLT carries high-quality, hand-held foam saws that will save you loads of time and aggravation, and not break the bank. Add an AcuCutter 350s, 500s or Bosch 1575A to your Christmas wish list. Or, better yet, treat yourself to one today!
For more sales and promotions, click here to download your free copy of "The Upholstery & Trim News". Don't forget to check out our article "10 Questions for Sid Chavers, Part 2″ on the back cover.
To set up a business account with DLT Upholstery Supply, give them a ring at (800) 458-3500.