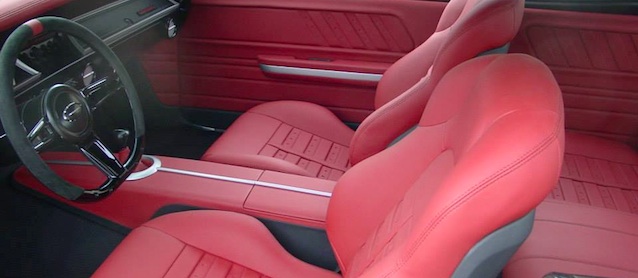 In September, we profiled M&M Hot Rod Interiors of Holly Pond, AL and the response was overwhelming. Auto upholsterers from across the globe expressed admiration for their work.
While at SEMA last month, I had the opportunity to see that work for myself, and was blown away by their level of craftsmanship. M&M Hot Rod Interiors had three vehicles on display: a 1967 Chevelle, 1969 Camaro and 1969 Valiant. We profile them below.
1969 Chevrolet  Camaro
M&M Hot Rod Interiors transformed the interior of this 1969 Camaro into a masterpiece, executing an ultra modern cockpit to match its contemporary exterior and drive train. Every aspect of the interior was custom made, most notably the dash and console – which look more 2014 than 1969.
The entire interior is wrapped in black leather and suede, and complimented by brushed aluminum and piano-black accents. M&M Hot Rod Interiors choose black Stayfast canvas over the original Trojan material for the convertible top, and eliminated the wire-on for a cleaner look. It's no wonder why this '69 Camaro won the 2013 Goodguys Grundy Insurance Muscle Machine of the Year award and was featured in Hot Rod Magazine and Camaro Performers Magazine.
Vehicle builder: Goolsby Customs for Skip and Debbie Walls, owners of Lokar Performance Products.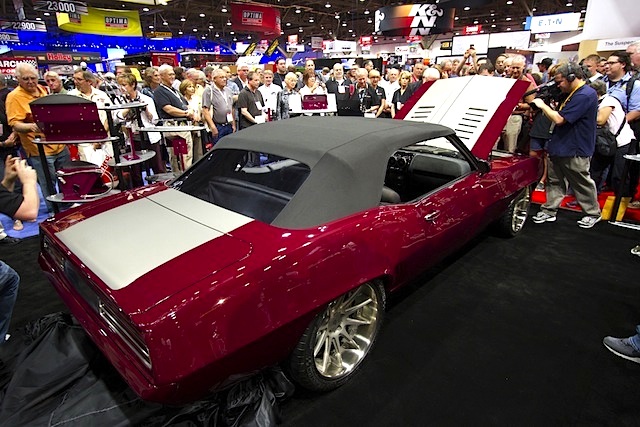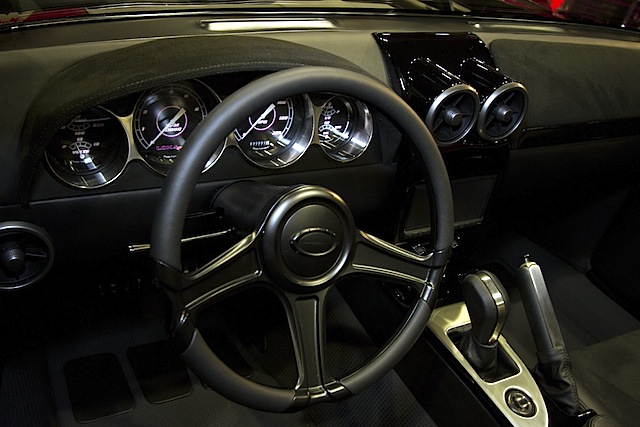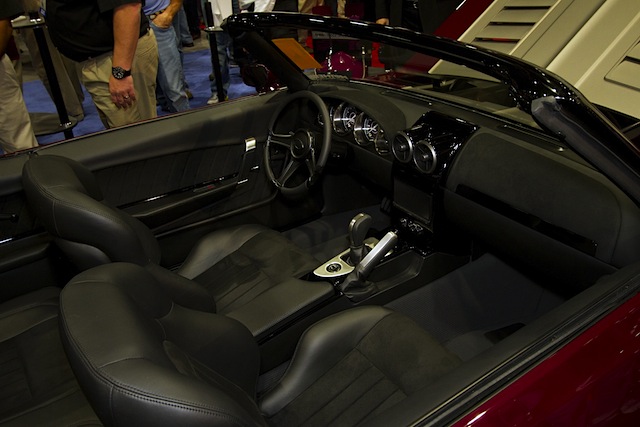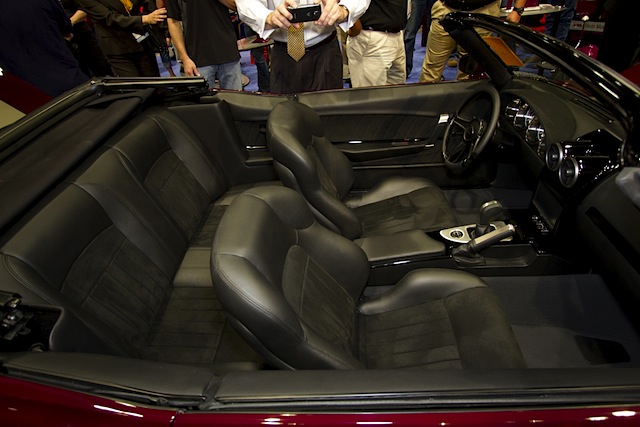 1967 Chevrolet Chevelle
This 1967 Chevelle was brought to M&M Hot Rod Interiors bare bones with only a Ferrari-inspired interior rendering done by designer Ben Hermance to work off of. M&M Hot Rod Interiors executed the design perfectly; sewing Ferrari-style inserts and sculpting the backseat with the rigid foam, hard lines and recessed inserts Ferraris are renown for.
The '67 Chevelle has been collecting accolades since its debut, most notably a 2013 Builder's Choice Award at the Goodguys Show in Scottsdale, AZ. This is the first time M&M Hot Rod Interiors created an interior for a European client, but with the success of this car, we're sure it won't be the last.
Vehicle builder: Goolsby Customs for John Lexis of the Netherlands.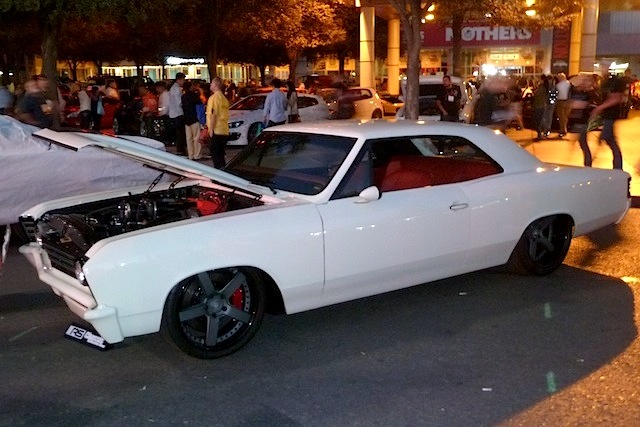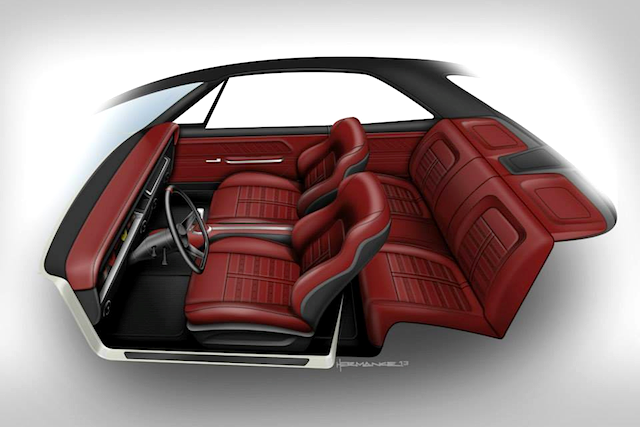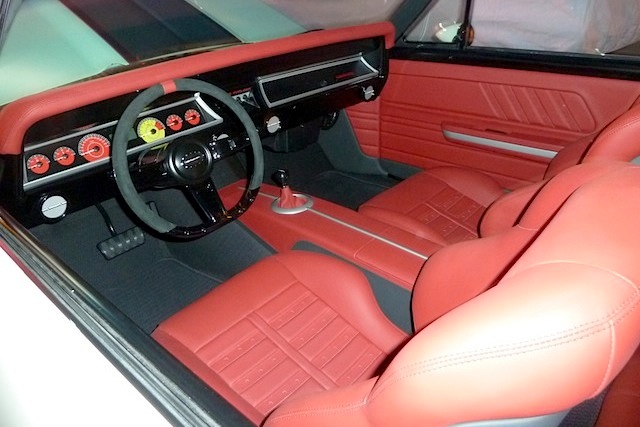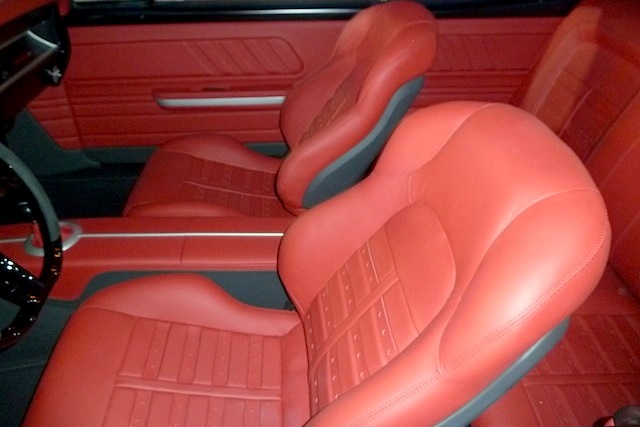 1969 Plymouth Valiant
Designing and upholstering this pro touring 1969 Valiant – affectionately nicknamed "Pissed Of" – with a rustic, unfinished and almost steam punk look was no easy task. The craftsmanship and execution had to be top notch, but without that "look but don't touch" show-car feel.
True to form, M&M Hot Rod Interiors pulled it off. The color choices for the leather and contrast stitching fit the car's theme perfectly, while grommets and other aluminum accents provided a more utilitarian look and feel. Double stitched diamond pleats set off its modern front seats and custom rear seats. Altogether, this is one interior that's begging to be sat in.
Vehicle builder: Greening Auto Company for owner Don Montgomery.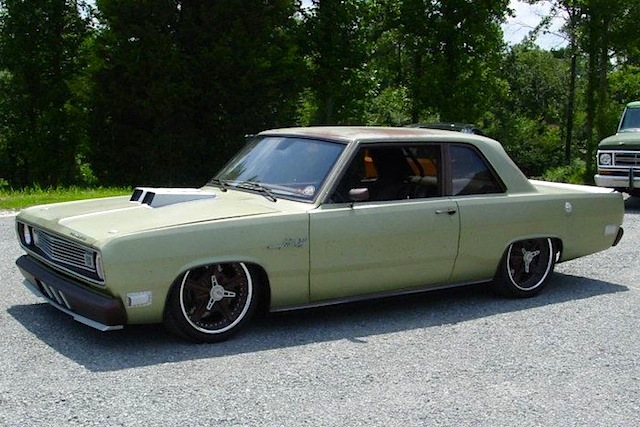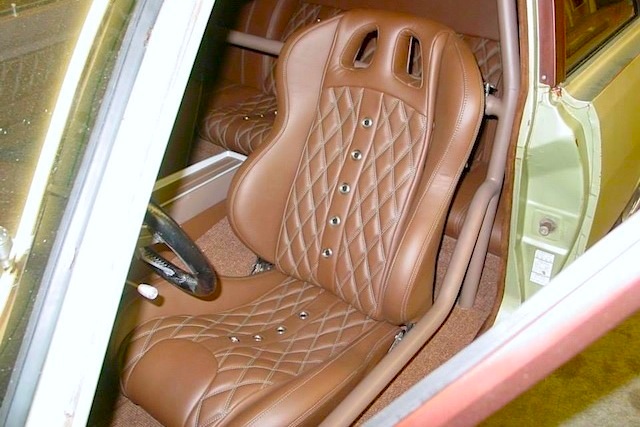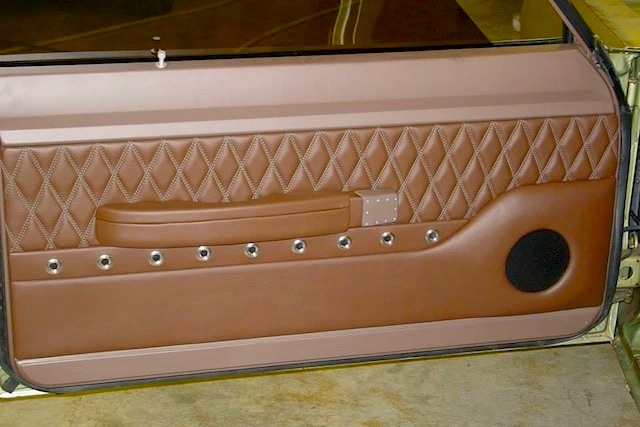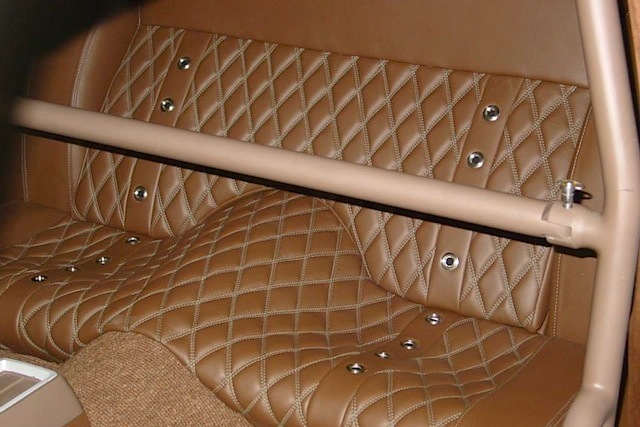 For more on M&M Hot Rod Interiors, check out their website.
Tell us what you think: Which of the above three interiors sparks your fancy? Share your thoughts in the comments section below.