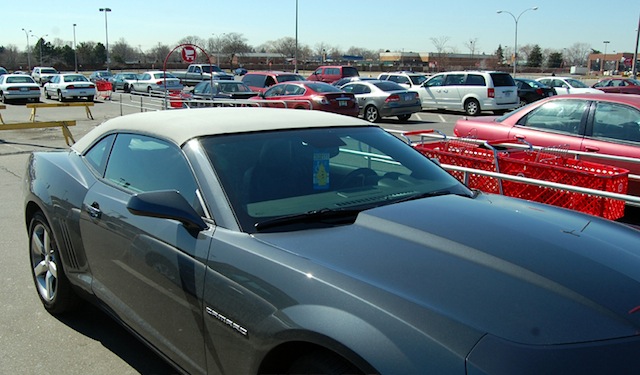 Your eyes aren't playing tricks on you. That is, in fact, a late-model Chevrolet Camaro sporting a roadster top.
I'm not one to disrespect simulated convertible tops. Personally, I believe that in many applications they look great. They can be the finishing touch on luxury vehicles like Cadillacs or Lincolns, but they have no business being installed on sports cars.
To see more photos of this Camaro's roadster top, visit the enthusiast blog 5th Gen Camaro. Also, check out what the Camaro looks like in a full vinyl top (spoiler alert: much better).
What do you think? Share with us your thoughts in the comment section below.