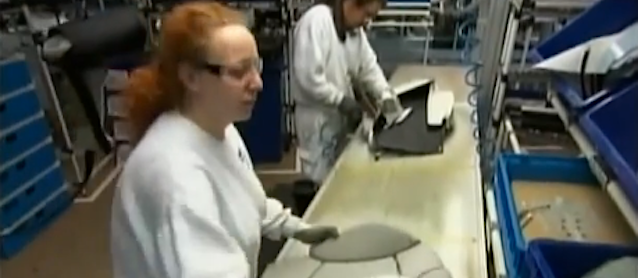 Take a look at how car seats are assembled by the manufacturers in this video clip by the popular TV series "How It's Made." The episode follows a first-tier supplier as it assembles front and rear seating intended for a Mini Cooper.
Of course, we've all assembled seats at our auto upholstery shops – but you've never seen it done like this. Traveling on an assembly line, the seats never spend more than 88 seconds at each of the 60 work stations along their journey to completion.  A vehicle's two-row seating – including frame, tracks, airbag, heaters, wiring harness, foam and upholstery – can be finished in just 62 minutes.
Take note of the unique tools and techniques used in the process, such as ironing the covers to eliminate wrinkles.