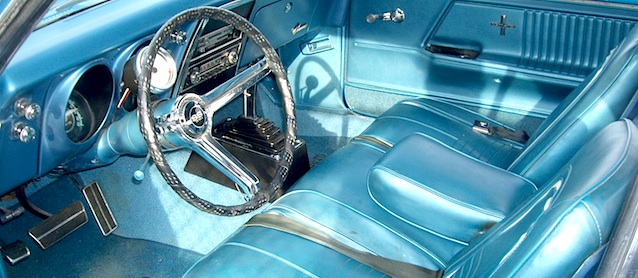 Although most people prefer their hot rods to have front bucket seats and a center console, many muscle cars of the 1960s and 1970s came equipped with front bench seats — including, believe it or not, the Chevrolet Camaro and Ford Mustang.
It's true: first-generation Camaros and Mustangs were offered with optional front bench seats. What's more, the Camaro even had a column shifter to accommodate its large front seat.
This, of course, put the iconic cars on par with the Chevrolet Chevelle and Impala, Buick Skylark, Pontiac LeMans and other muscle cars of the era that had front bench seats as well.
However, the option proved unpopular among Camaro and Mustang enthusiasts, and was therefore scrapped after the first-generation. But, over time, they became somewhat of a collectable.
Chevrolet Camaro front bench seat: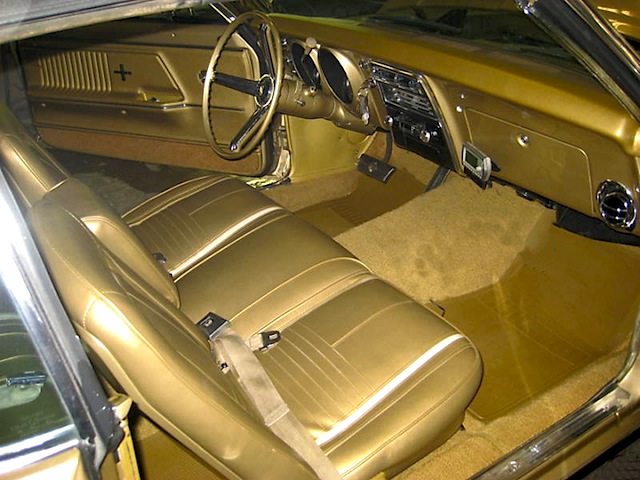 Ford Mustang front bench seat: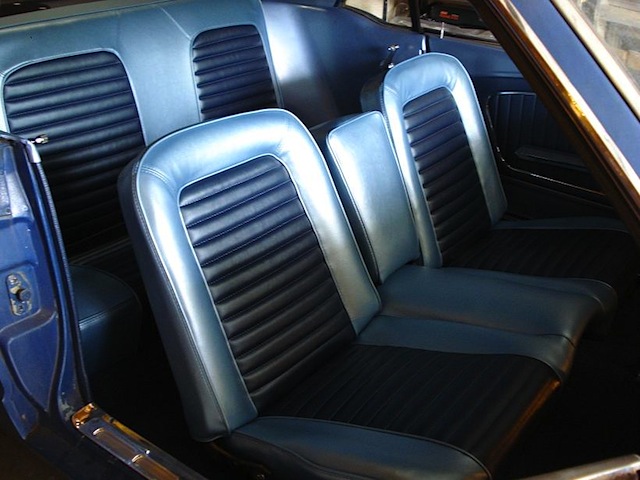 Fortunately for us trim shops, if you're restoring one of these rare bench seats, aftermarket suppliers like TMI Products and Distinctive Industries sell replacement upholstery kits for them.