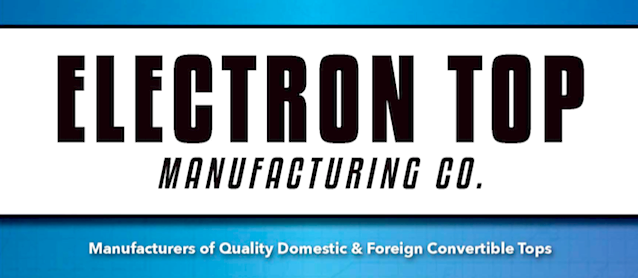 For the latest news, sales and promotions from Electron Top, check out the January 2014 issue of their monthly newsletter "Keep in Touch!"
Among the many new products that Electron Top is offering are side tie-down cables for the 2005-2009 Chrysler Crossfire and actuator (drive) cables for 1971-1976 full-size GM scissor-frame vehicles.
Electron Top has also made a few changes to their 2014 catalog that you'll want to note. If you haven't already gotten yours, click here for details on how to do so. Every shop should keep one handy, as it not only provides product information, but helpful installer information – like projected labor hours – that can assist you in writing estimates.
Of course, what would an issue of "Keep in Touch!" be without some food for thought? In her New Year greeting to the auto upholstery community, Kimmy of Electron Top shares a few inspiring words on staying focused on your goals and not missing any new opportunities this year. Believe us, you'll want to read it.
Download your free copy of "Keep in Touch!" by clicking here. For more information on Electron Top's products, visit www.ElectronTop.com or call (800) 221-4476.