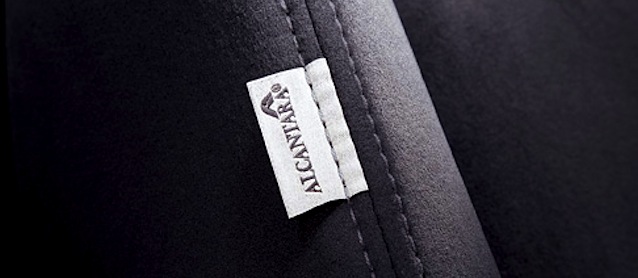 The Detroit News recently published an article highlighting the benefits of trimming vehicles in Alcantara as opposed to leather. The piece doesn't shed a lot of new light on the fabric — especially for auto trimmers already familiar with it. However, it does provide a bit of interesting background on where Alcantara comes from, and why car owners should consider requesting it.
Here's an excerpt from the article explaining Alcantara's Japanese-Italian roots and some of its benefits:
Alcantara feels a lot like suede, but it is not made from leather. Nor is it a woven fabric, said Andrea Boragno, president and chief executive of Alcantara S.p.A., the Italian company that manufactures the product through proprietary technology. […]
Alcantara was created in the early 1970s by Miyoshi Okamoto, a Japanese scientist working for Toray, a chemical company. Toray and Italy's ENI Group jointly launched the Alcantara brand, which has been promoted as an alternative to leather.
Boragno said the material, a "composite textile," costs about the same as leather, but is more breathable, and lighter, just as functionally durable, easy to maintain and clean, can be produced in any color, can be embossed with various designs, and is produced by a carbon-neutral manufacturing process as the only place it is produced, in Terni, Italy.
Boragno is particularly pleased that Alcantara became Italy's first carbon-neutral manufacturer. [more]
For a more detailed — and slightly more dramatic — history and description of Alcantara, see the manufacturer's website, which also lists where you can buy it.