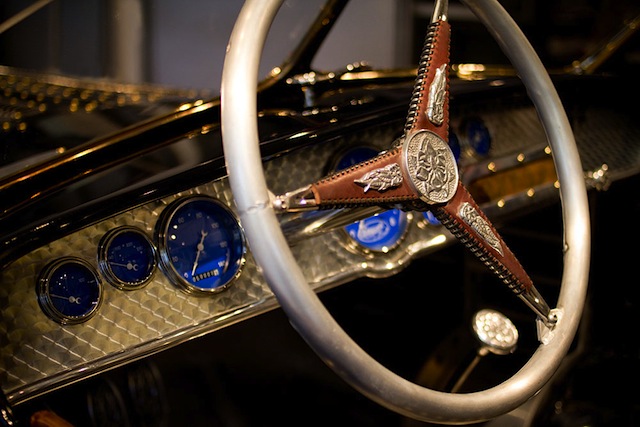 This custom leather-braided steering wheel belongs to the Magnolia Special, the first bespoke, hand-built car that runs on compressed natural gas. The car is brand new, but designed to reflect the styling of 1930s European roadsters.
Why build an eco-friendly car that recalls old world styling? Designer J.T. Nesbitt of Bienville Studios in New Orleans, La., explains:
"I really don't think that environmentalists are worth a damn as car designers. They just lack passion. If the problem of global warming is left only to them, our cars are really going to suck." [more]
With the exception of Tesla Motors and the now-defunct Fisker Karma, he has a point. But even they don't build cars like this.
To see more photos of the Magnolia Special, especially its one-off interior, check out Bienville Studios. You'll be glad you did.