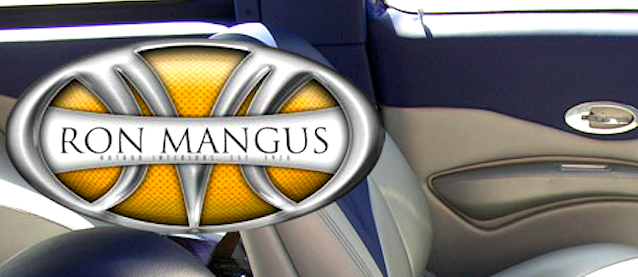 Just announced, Ron Mangus, master trimmer and owner of Ron Mangus Hot Rod Interiors, will be hosting six custom auto upholstery training seminars at his shop in Rialto, CA.
This is your opportunity to learn working side-by-side with "The Stitcher" himself. Each seminar will include 8 to 16 hours of in-depth instruction on a specific aspect of custom hot rod interiors. The courses offered this year include carpet, headliners, seat building 101, seat covers and stitching tips, door panels and custom moldings, and trunks.
Each seminar is limited to 15 people and slots fill fast. However, new for this year, Ron is offering live webinars for those who can't make it in person. The webinars, which are offered at a discount rate and broadcast over the Internet, will run simultaneously with the training seminars.
What's great about Ron is that he's a stand up guy who's kind, professional and always willing to share his knowledge of the craft. In our exclusive interview with Ron, he told us:
"I can't upholster every car in the country, but I can share my knowledge and help others who share the same passion for the industry with the tips and tricks it took me years to figure out. I have trained several of the very well-known trimmers in the industry and am thankful I had that opportunity."
For dates and pricing, download a registration form here. Or, call Trish at (909) 877-9342.