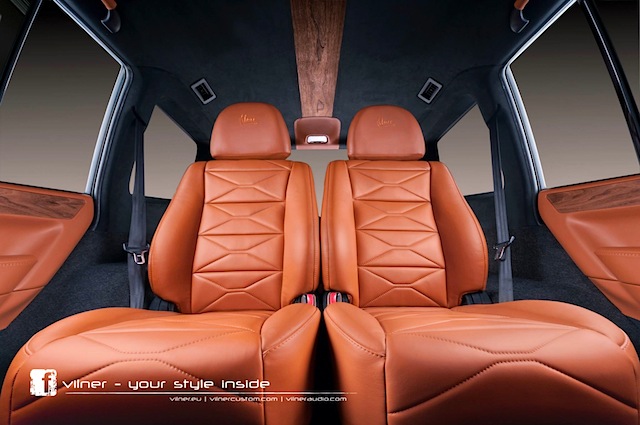 In May of last year, Naseem published an article titled "Moving Beyond Traditional Diamond Pleats" in which he challenged the auto upholstery community to think of new ways to modernize the age-old practice of stitching diamonds. The custom seats in this Mitsubishi Pajero, trimmed by Vilner, are a perfect example just that.
There's a bit of an optical illusion employed on these seats. Run your eyes vertically from the headrests to the bases and you'll see flat-top diamonds. Glance horizontally and what you'll see are triangles connected by a short bridge, in what could only be described as an hourglass pattern.
Now that's thinking outside the box! For more photos of this Pajero's interior, check out Car Buzz.
Share your designs! Post photos of your unique pleats in our Auto Upholstery Forum, where you can showcase your work and inspire fellow auto trimmers.