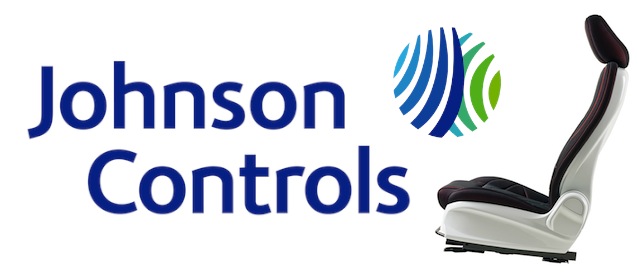 Never mind foam rubber. Johnson Controls, interior supplier to the world's leading automakers, has developed a car seat that — like a bed mattress — provides cushion and support via coiled steel springs.
Johnson Controls calls it the ComfortThin Seat because it's smaller, thinner and lighter than traditional car seats, but just as comfortable:
With growing demand for fuel efficiency, vehicles have had to become smaller and lighter. Still, consumers don't want to sacrifice roominess or comfort. So, manufacturers need new ways to maximize interior space. One potential solution: Thinner seats. But there's a practical limit on how thin a seat can be and still deliver the comfort consumers want.
Johnson Controls researched alternatives and found one in, of all places, a mattress. Not just any mattress, but the kind produced by British luxury bedding manufacturer Harrison Spinks. They developed an innovative technology whereby scores of small metal springs are individually wrapped in pockets and enclosed in a mat that covers the mattress, delivering superior comfort.
Our engineers demonstrated that this technology could be adapted to automotive seatbacks and produced cost effectively. In fact, seatbacks constructed with this pocketed coil technology are up to 20 percent thinner than conventional polyurethane foam based seatbacks and just as comfortable, for occupants of all sizes. [more]
Interested in how the spring technology works? Johnson Controls explains:
Steel wire springs are manufactured to low heights, some as low as 10 mm. Each spring is encased in its own pocket. These pocketed springs are arranged side by side and enclosed in a textile envelope – or mat. In a mattress, the more springs used, and the smaller they are, the greater the comfort. The same is true for an automotive seat.
In a ComfortThin automotive seat, a mat with 100 or more pocketed coiled steel springs is affixed to the seatback and covered by fabric or leather.  Each spring responds independently. The seatback surface adjusts in real time as the occupant shifts position in the seat. [more]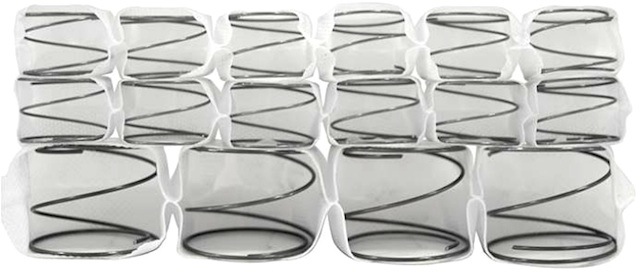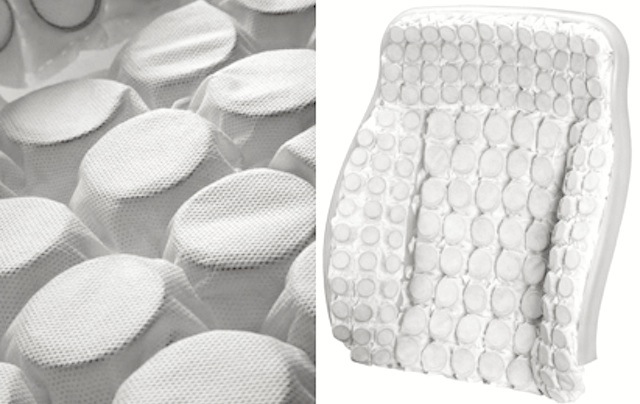 According to Johnson Controls, the result is a more practical, functional seat that isn't any less comfortable to sit on. Of course, we'll have to plop ourselves down in one to know for sure.
The wait, however, shouldn't be long — as ComfortThin Seats will be ready for production just in time for the 2015 model year.