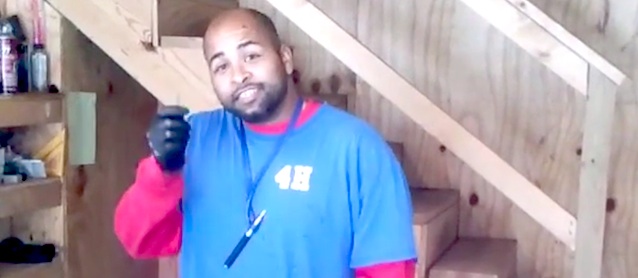 From jousting with cardboard tubes to headliner-ball dodge ball, auto trimmers invent all sorts of fun, competitive games to keep themselves amused during down time.
Justin Henzel of 4H-Customs Upholstery in Destin, FL is no different. In fact, he just added a new industry sport to the mix: needle throwing.
Using a sewing-machine needle as a ninja star, Henzel is able to peg its tip straight into a sheetrock wall — no easy task given how little a needle weighs.
Henzel told The Hog Ring that he came up with the idea after watching a Shaolin monk throw a needle through glass. He couldn't quite do that, but found tossing razor blades into walls to be just as entertaining. Once he mastered the technique, he graduated to needles.
His only advice? "Be careful." We'd add, wear protective eye glasses too.
Since watching this video, I've tried several times to replicate Henzel's success, but just can't do it. Perhaps you'll have better luck.
Tell us: What fun, competitive games do you play at your auto upholstery shop?