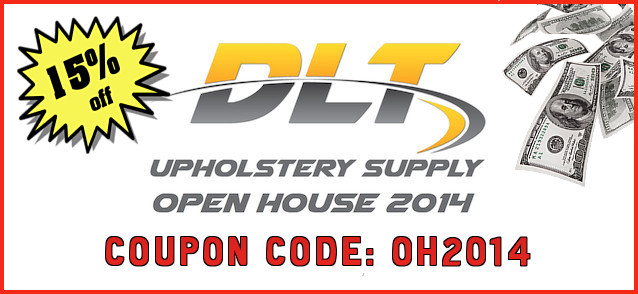 Just because you can't make DLT Upholstery Supply's 2nd annual "Open House" event June 6 – 7 in Oak Lawn, IL, doesn't mean you have to miss out on all their great sales and promotions. Use our coupon code when placing an order online and save a whopping 15% on EVERYTHING!
Here's how to take advantage of this wild offer:
Visit DLTCorporation.com
Order everything your shop needs
Input coupon code OH2014 at checkout
Instantly save 15% on your order!
How awesome is that? Act quickly though, because this offer is only valid this Friday and Saturday!
Those who are attending this weekend's "Open House" are in for a real treat! Not only will there by more sales and promotions, but loads of prizes, entertainment and complimentary breakfast, lunch and dinner. Plus, reps from all the biggest manufacturers — including Kee Auto Tops, Haartz and Nassimi — will be there for you to chat and network with.
Here's a schedule of the weekend's events: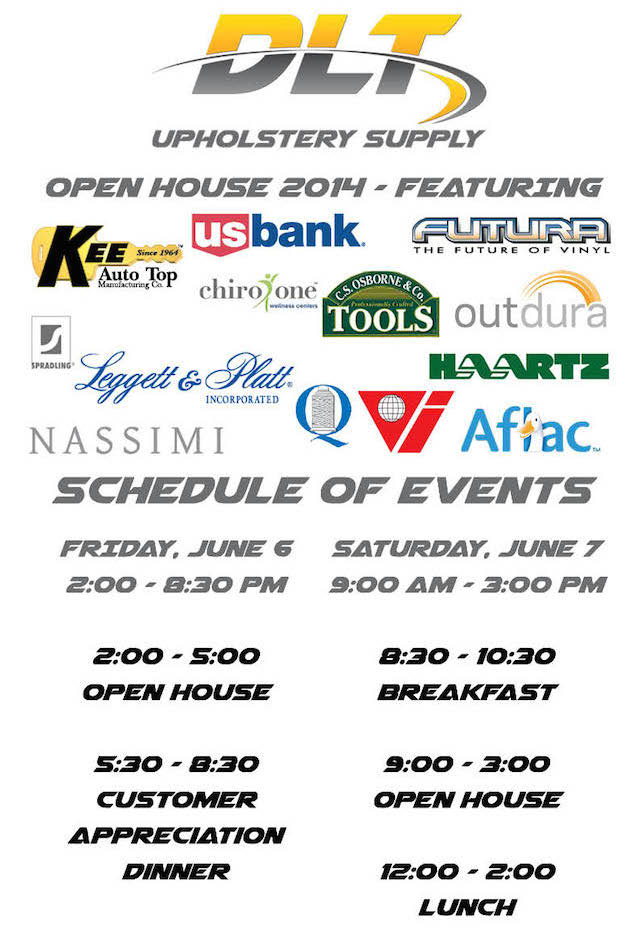 What else does DLT Upholstery Supply have in store? Check out the June issue of their monthly newsletter "The Upholstery & Trim News."
To set up a business account with DLT Upholstery Supply, visit them on the web or give them a ring at (800) 458-3500.