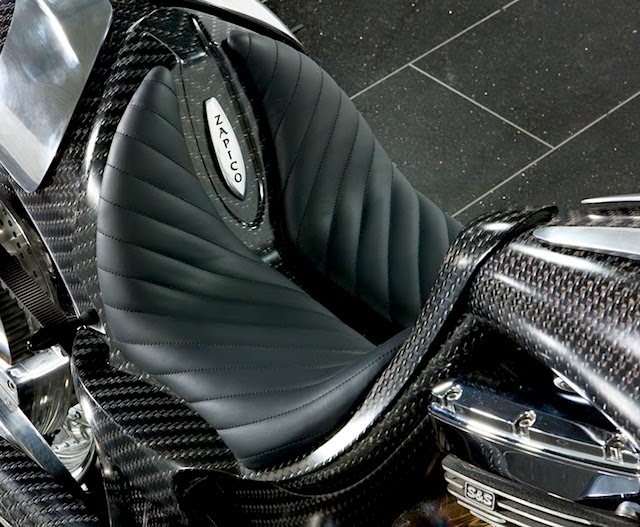 German tune-shop Mansory is known the world over for customizing super luxury cars. Bugatti, Maserati, Aston Martin — you name it, they've perfected it.
However, the company's carbon-fiber Zapico bike, developed in collaboration with famed motorcycle customizer Thomas M. George, is one of our all-time favorites — especially its simple, yet elegant, split-seat design.
The upholstery is understated and not terribly difficult to pull off, but flows wonderfully with bikes aesthetics. In fact, I'd say it's a perfect example of when more is less.
To see the Mansory Zapico in its full glory, check out Mansory.com.