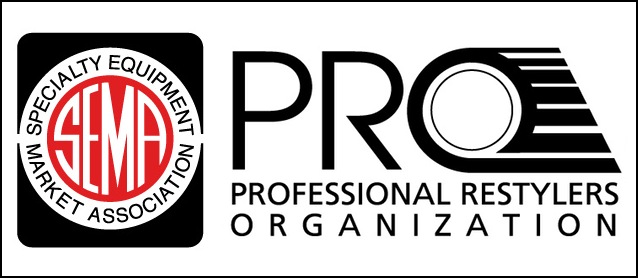 The Professional Restylers Organization (PRO), a SEMA Council that promotes the interests of the restyling industry — including auto upholstery shops, is hosting its annual "Long Range Planning Meeting and Industry Discussion" on July 16 at SEMA headquarters in Southern California.
At the meeting, shop owners, suppliers, manufacturers, and individual trimmers and restylers will discuss the future of the industry and develop strategies for SEMA to use to help us overcome challenges and take advantage of opportunities.
SEMA PRO explains:
Your insight and perspective is critical. Whether your business has been impacted by new trends in auto sales and discretionary spending, vehicle technology, installation concerns, or if there is a need to identify markets for expansion — your business will benefit by being in the room when these and other topics are discussed.
The meeting is open to all employees of PRO-member companies, as well as those interested in joining PRO — so if you're based in Southern California, or will be nearby mid-July, there's really no excuse for not attending.
It's been mentioned many times in our Auto Upholstery Forum that our industry could benefit from a craft association. This is exactly that — with structure, funding and influence to boot. Why not take advantage of raising our craft's profile by joining and becoming active members of PRO?
To register for the "Long Range Planning Meeting and Industry Discussion" and see a schedule of events, click here.