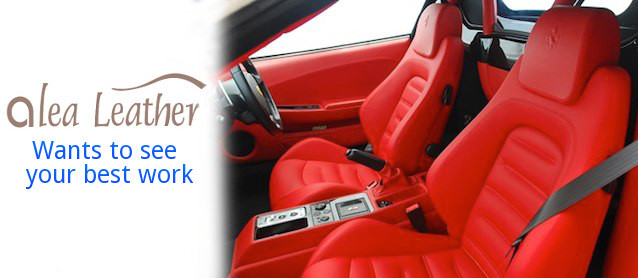 Alea Leather wants you to send them pictures of your seat cover installations using any one of their 23 unique inserts. If you do, they'll promote your work and give you a $25 credit toward your next order.
Alea Leather explains:
We will be showcasing our patterns on Social Media and would love to show them installed! Along with posting the pictures we will also be mentioning your company!
Basically, Alea Leather wants to show off your work, promote your shop and pay you for it! Why wouldn't you participate?
To submit your photos, email Cynthia@alealeather.com. To set up a business account with Alea Leather, call toll-free 877-607-8943 or visit AleaLeather.com.