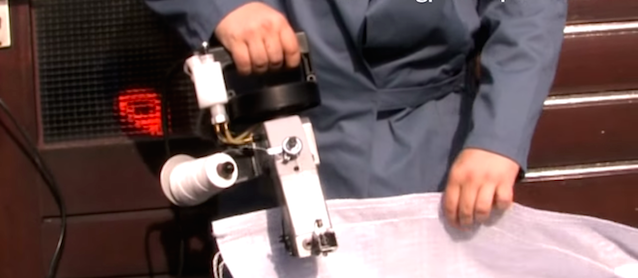 Check out this handheld industrial sewing machine. It probably wouldn't serve much of a purpose in the automotive upholstery field, but it sure does appeal to the sewing machine buff in me.
The Newlong Industrial NP-7A is a portable walking-foot sewing machine that's normally used to seal large bags of potatoes and other groceries.
From time to time I do get customers who stroll in with the oddest things that need repair. Having one of these on hand would sure beat wrestling around a huge tarp on my sewing machine table.