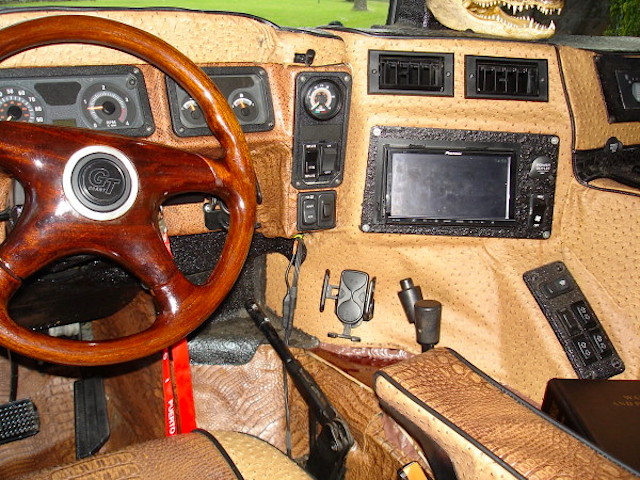 We've seen a lot of ugly vehicle interiors, but the custom cabin in this 2001 Hummer H1 takes the cake. Not only is the craftsmanship shoddy, but it's trimmed in four exotic skins — including boa, alligator, ostrich and crocodile. If there was ever a vomit-inducing interior, this is it.
But wait, there's more! The owner – allegedly a celebrity – covered the entire exterior in four coats of Rhino Liner. To see the vehicle in all its glory, visit Celebrity Cars Blog or check out the following video:
http://youtu.be/CPdTBlCJ690
If you have photos of a more hideous interior, we want to see them. Email us at info@thehogring.com.