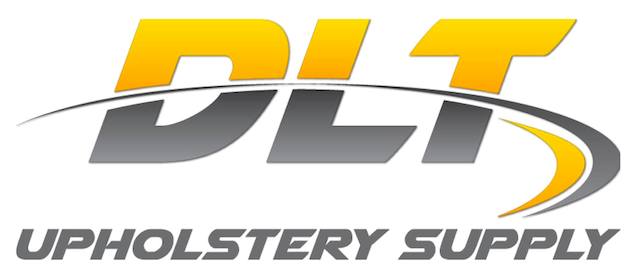 DLT Upholstery Supply is shaking things up with its new "Certified Shop Loyalty Program" — which awards trim shops that regularly order from them with a long list of benefits, including discounts and customer referrals.
Read all about the new program – as well as some great tips, sales and promotions – in the August issue of "Upholstery & Trim News."
Here's basically how the loyalty program works: The more your shop spends at DLT Upholstery Supply – over a rolling 6-month average – the more benefits it receives. These include better shipping rates, longer return policies, priority sampling and work referrals.
DLT Upholstery Supply explains:
We are proud to be the first in the industry to roll out a program that focuses our attention on your shop, while helping you to build your shop's professional image with your customers in the process! The DLT Certified Shop Loyalty Program is a winning combination! Whether it's expediting requests in a pinch so you can get your job done, solving problems without a headache, or funneling extra business your way, we are confident there is something exciting in this program for every shop!
What's more, shops are rewarded for their loyalty with really cool certificates, plaques and trophies to display for customers.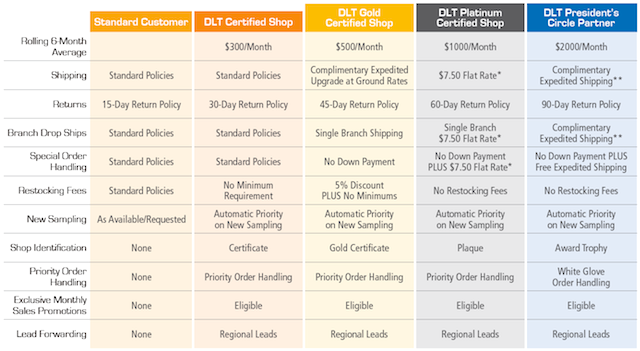 More Great Programs!
That's not all! DLT Upholstery Supply recently unveiled two new programs — one to allow trim shops to place orders by text and the other to promote our best work. Check out the details below: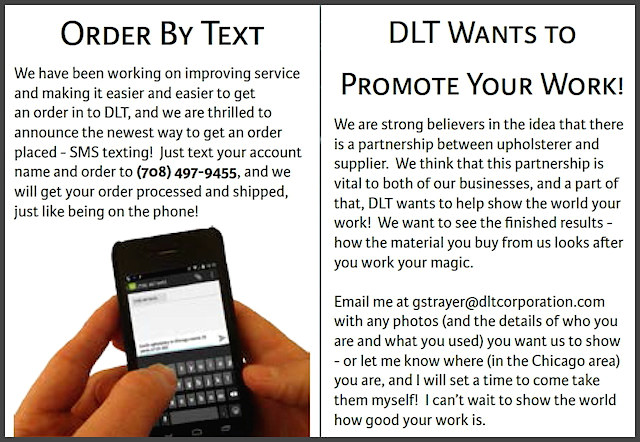 Tips and Advice!
This month's newsletter is also jam packed with tips and advice. For instance, did you know that changes in weather temperature can significantly impact the performance of adhesives and lead to spray-gun malfunctions? DLT's newsletter shares a simple way to combat problem — and all it requires is a simple tweak to your air compressor.
Also, for upholstery shops located in areas where bicycle commuting is making a comeback, DLT shares some suggestions on how to tap into the bike-seat market.
Sales and Promotions!
If your shop is located in an area where camouflage vehicles are all the rage, check out DLT's line of camo headliner and vehicle seat fabric by TrueTimber Outdoors. It's authentic, detailed, realistic — and, of course, priced to sell!
Also on promotion this month is Dacron (carried by DLT as Fiberfill). This cushion stuffing is a special blend, designed to be durable and long-lasting, as well as easily splittable. DLT offers Fiberfill in a range of sizes and competitive prices.
Read and Order Today!
Download a free copy of "Upholstery & Trim News" to learn about more sales and promotions by clicking here. Don't forget to check out our article "Offering Customers Leather-Care Service" on the back cover!
To set up a business account with DLT Upholstery Supply, visit them on the web or give them a ring at (800) 458-3500.