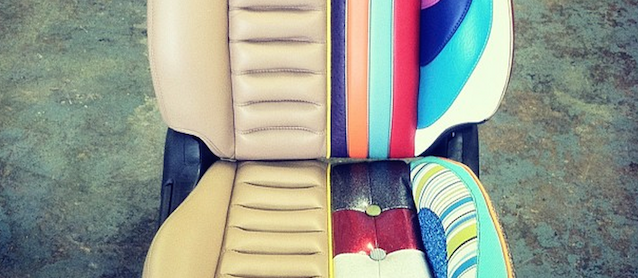 We recently came across this eye-catching miniature display seat on the Instagram account of Dane Utech, a talented auto trimmer employed at Customs by Vos. Having built a few display seats of our own and shared with The Hog Ring community why and how to fabricate them, we thought it would be great to hear the story behind this unique design.
We reached out to Utech, and here's what he told us:
You ever have an idea, but no project to test it out on? I know, ALL THE TIME, right? That's exactly what this seat was. I had some new ideas and a bunch of different materials that I wanted to put together. I really tried to make it a challenge. Pattern making, foam shaping, and sewing it all together with a top stitch. I wanted to prove to myself and potential future customers that I (we) could do anything they wanted. What better way to do that, than to have it there, in the flesh, for people to look at, touch, and sit on.
I have a blast in this trade. The sky is not the limit. You gotta have fun with it.
Utech's seat, which he completed while working at AAA Upholstery, made its public debut at a 2012 Goodguys show in Loveland, Co. From what we understand, it's been attracting customers – and interest in our craft – ever since.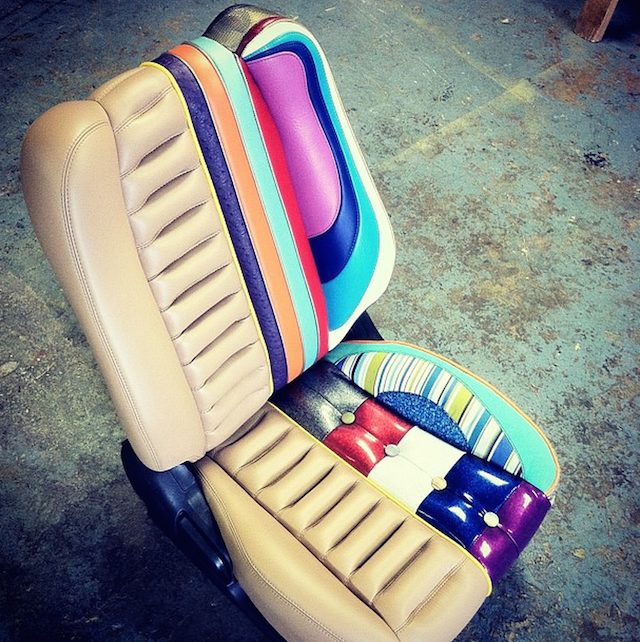 To see more of Utech's unique designs, find him on Instagram — he posts under the handle name PLZBESEATED. Also, check out our Auto Upholstery Forum for photos of other great miniature display seats created by members of The Hog Ring community.