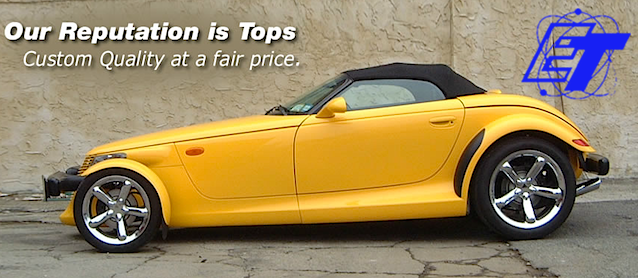 When it comes to producing quality convertible tops, Electron Top doesn't mess around. Their products are high quality, priced fairly and always accompanied with superb customer service. What's more, they're also sourced and made right here in the United States.
In a recent flier mailed to auto upholstery shops, Electron Top's team asks: "Where are your convertible tops being manufactured?"
In this new age of convertible top sales — where people can buy inferior, off-brand tops online for a fraction of the price — it's a question worth pondering. Especially if your shop has experienced an uptick in the number of customers who bring in their own tops for installation.
 The flier reads:
Our family has been manufacturing our convertible tops in the USA since 1960. We help support American manufacturers when we buy our raw goods, our community when we hire local residents and our country when we pay our taxes.
Who do you support with your purchases?
Check out the flier below.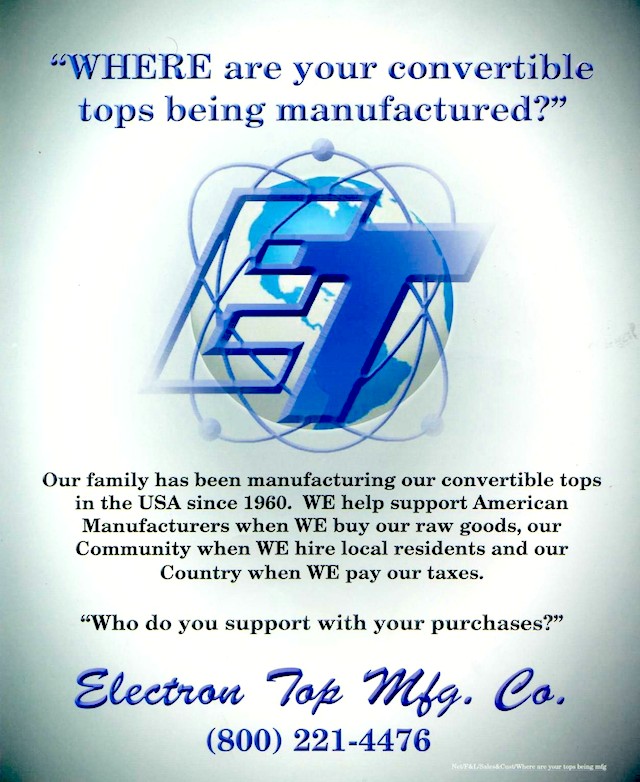 To learn more about Electron Top's quality products or to set up a business account, visit ElectronTop.com or call (800) 221-4476.