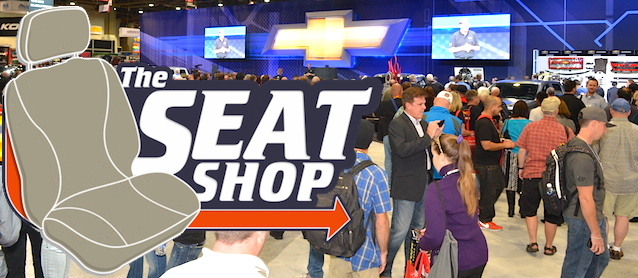 If your auto upholstery shop does a lot of repair work or caters to fleet services, then you need to check out The Seat Shop — which manufactures leather and vinyl replacement seat covers and foam cushions for most General Motors, Dodge and Ford trucks and SUVs.
After speaking with co-owner Brian Verhalen over the phone a few weeks back, we decided to stop by their booth at the 2014 SEMA Show to see first-hand what their products are like. Boy were we impressed!
The replacement seat covers they manufacture are as close to OEM as possible — they use the same materials, grains, colors and patterns. But you don't need to worry about that or ever look at material swatches again, because ordering from The Seat Shop is as easy as reading them a VIN number over the phone. Based solely on that information they know exactly what you need.
Best of all, The Seat Shop's covers are sold the same way seats wear out: piece by piece. So if all you need is the driver-side base cover, that's all you have to order.
They even manufacture their own replacement foam cushions — which are priced low enough to seriously consider never repairing one again. (Or at least avoiding it when you can!)
Unfortunately, we didn't make it to The Seat Shop's booth until Thursday — just missing Brian, who had returned to Dallas, Texas, to hold down the fort. However, we did get a chance to meet co-owner Matt Verhalen and wholesale accounts manager Justin Horsley, two down-to-earth guys who are very knowledgeable about our industry and clearly have a passion for the craft.
The guys showed us around the booth and let us check out samples of their seat covers, including some of the more rare ones, such as the Ford King Ranch. We were definitely impressed with their products' fit and finish, and stayed long after the show ended to talk shop and exchange ideas on how to strengthen the industry as a whole.
Here are a few photos from their SEMA display booth: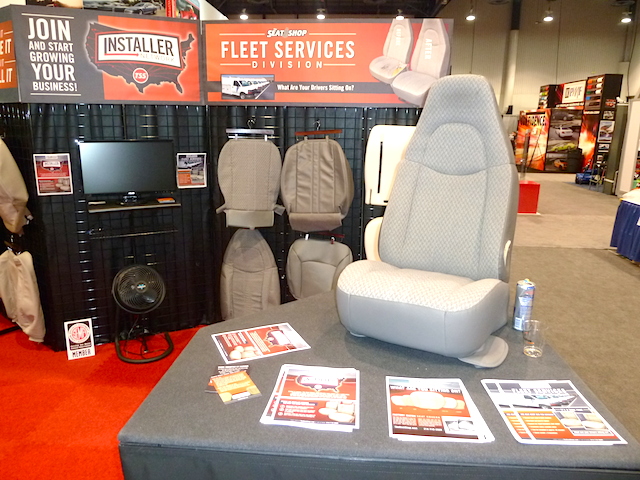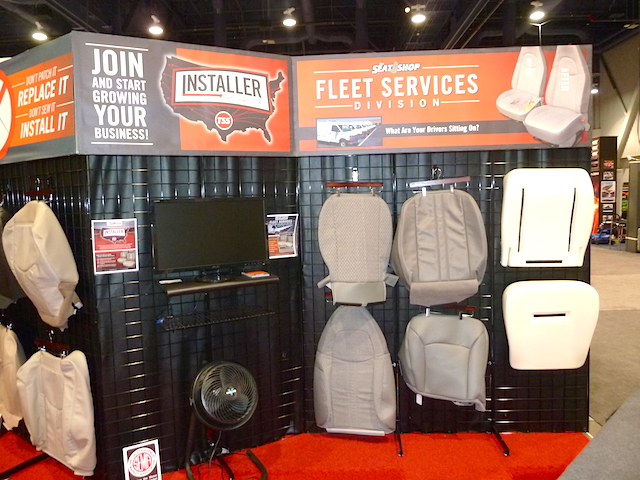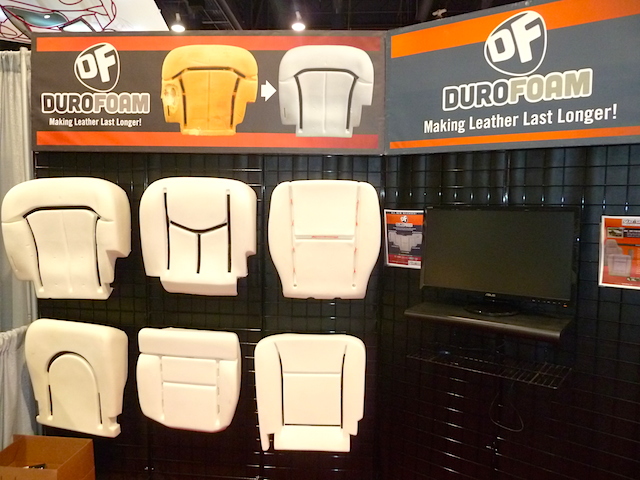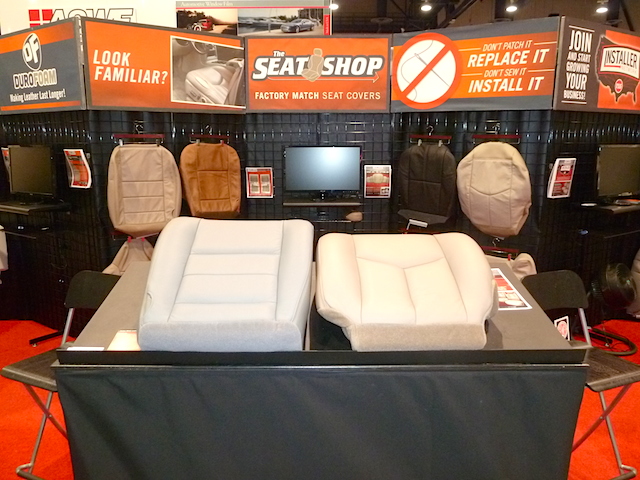 The Seat Shop is one company you should definitely check out. To learn more about them visit TheSeatShop.com or call (214) 710-2565.