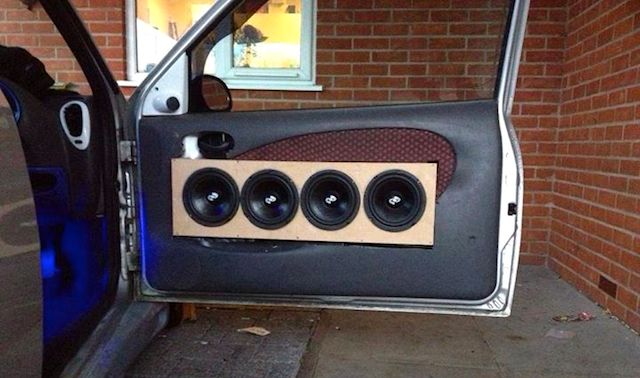 I'm no expert in car audio, but I'd like to think I know a thing or two about custom door panels. While this one is certainly original, the execution seems a bit off — don't you think?
We came across this work of art on a car forum where DIY-ers were boasting about their interior mods and posting photos of them to upstage one another. As you can imagine, it was quite amusing.
I'm not saying whoever customized this door panel stinks, but I would encourage him/her to enroll in a course at Mobile Solutions — STAT!
For more crazy DIY projects, check out the "Ugly Upholstery" section of The Hog Ring.