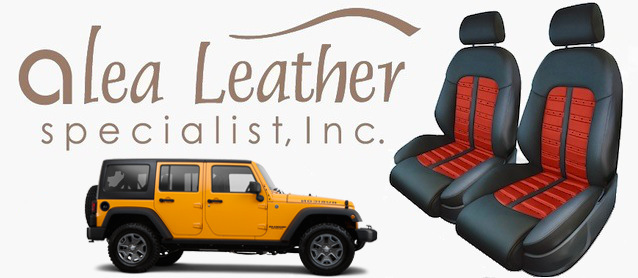 Jeep fans will be happy to learn that Alea Leather, the auto upholstery industry's leading manufacturer of premium leather seat covers, just launched a design studio dedicated solely to the 2015 Wrangler.
The free, online tool allows your customers to choose either a factory-match cover or customize one to their individual tastes. If they decide to go the bespoke route, the possibilities are endless. Not only can they choose one of Alea's unique inserts – like Balenio (3D diamond) or Alveare (hexagon) pleats; but they can also opt for Ultrasuede, piping, contrast stitching and perforation. Of course, there's also a wide palette of colors to choose from.
When your customers are finished, you can either print out a mock up for them to take home and think about or place an order. The seat covers will arrive at your auto upholstery shop ready to be installed.
Want more? Alea also offers a general seat cover design studio that applies to most makes and models, and provides even greater choices.
Of course, all Alea seat covers are made from premium Italian leather, feature OEM quality fit & finish, meet airbag standards and carry a long warranty — we wouldn't endorse them if they didn't.
So what are you waiting for? Try Alea's design studios, read all about their quality leather seat covers, and check out some of their other products – like seat heaters and headrest DVDs – on their website: AleaLeather.com.