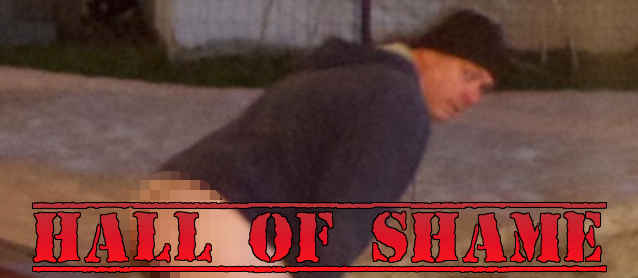 Just when we thought we've seen and heard it all, police in Akron, Ohio, issued an all-points bulletin for a man they say has been terrorizing city residents by pooping inside and on top of their cars.
The unidentified man, dubbed by local media as the "Bowel Movement Bandit," has reportedly left his (skid) mark on at least 19 cars in three years.
Fortunately, a major break in the case came last Tuesday when he was caught on camera doing the deed. News website Cleveland.com reports:
Akron police Lt. Rick Edwards said the man has mostly targeted residents of the Castle Homes area during the last six months.
The man on Tuesday pooped on the hood of the car, but Edwards said in other cases he's smeared excrement on door handles. When the car doors were unlocked, the man pooped in the passenger seat of the car.
Some residents had their car pooped on multiple times, which was the case Tuesday, Edwards said. [read more]
If you recognize the man in the photo as a previous (and possibly disgruntled) customer of yours, please contact the Akron Police Department immediately. In the meantime, we'd like to extend our deepest sympathies to Akron-area upholsterers and detailers.
Also, for obvious reasons, we're inducting the "Bowel Movement Bandit" into The Hog Ring's "Hall of Shame."