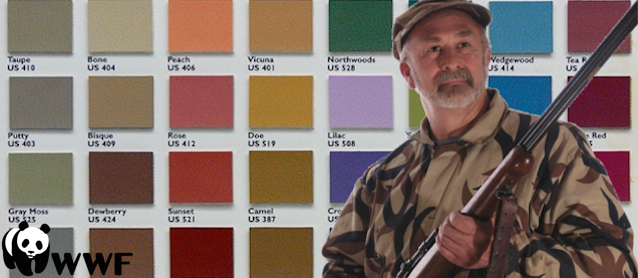 The World Wildlife Fund (WWF) on Wednesday placed the nauga on its list of endangered species, sparking fears throughout the auto upholstery industry that access to its beloved hide may soon be restricted.
"Back in the 1930s, before over hunting, the nauga's population was around 3 million," said Joseph King, executive director of WWF. "Today, there are just over 75,000 left in the wild."
The nauga, which is native to Naugatuck, Connecticut, joins a growing list of animals on WWF's endangered species list — including the red panda, arctic wolf and Bengal tiger — that are hunted for their pelts.
More than 90 percent of nauga hides are processed for use by the auto upholstery industry, where it is regarded as a quality substitute for cow hides. Nauga skin is renown for being extremely pliable, as well as resistant to staining and sun damage.
"For these reasons, the demand for nauga hides far exceeds their birthrate," King explained. "If we don't act now, naugas could be extinct by 2030."
The U.S. Department of Agriculture (USDA) responded to WWF's addition of the nauga to its endangered species list by stating it would look into the matter.
"We are committed to protecting all of the nation's natural resources, including its diverse wildlife," said Kevin Shea, head of the USDA's "Animal and Plant Inspection Services" division.
Other governments – including the U.K.'s Department for Environment, Food and Rural Affairs – responded in kind, saying they would honor whatever restrictions the U.S. government deemed necessary to protect the nauga population.
In a statement on its website, animal rights group PETA lauded the response as "a step in the right direction," adding that "automakers should be ashamed of themselves for the many crimes they've perpetrated against the planet's biodiversity."
However, auto trimmers – the primary consumers of nauga hides – rejected the notion that the auto upholstery industry is responsible for the dwindling nauga population.
"We don't hunt them. We buy them already dead," said Brad Willcock, owner and operator of Hoosier Daddy Custom Upholstery in Clarksville, Indiana.
"If they stop selling them, what the hell are we supposed to tell our customers?" Willcock added. "We got to make a living too!"
Jim Delany of Big Jimbo's Car Interiors in Bayfield, Colorado, echoed Willcock's sentiment, before suggesting that trimmers are also endangered.
"It's getting harder and harder to make a buck. The last thing we need is restrictions," said Delany. "Otherwise, they might as well go ahead and add us to that extinct list too."
Industry suppliers, however, remained optimistic about the supply of nauga hides.
"It's just an April Fool's Day joke," explained Andrew Kahn, owner of DLT Upholstery Supply in Oak Lawn, Illinois. "We have Naugahyde available in every shade imaginable. Check out our website for details."