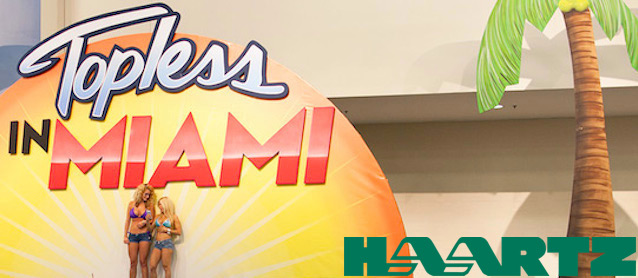 The Southern Automotive Media Association's (SAMA) fifth annual "Topless in Miami" convertible competition is getting a major boon this year, as Haartz Corporation, the world's leading supplier of convertible topping material, steps in to sponsor the event.
The competition, which will now be called "SAMA Topless in Miami Presented by Haartz," will take place June 3-5 at the Ritz Carlton Resort in Key Biscayne, Florida.
"We had never considered a title sponsor for 'Topless' before, but with its reputation as the world's leading manufacturer of convertible tops, we felt Haartz was the perfect partner," said Bill Adam, SAMA president. "They have been very supportive of the event in the past, and we look forward to working with them as 'Topless' continues to grow."
Drop-top vehicles that enter the competition are judged on a long list of criteria — including fit, finish, function, design, acoustics and trunk space. Awards are presented across a number of vehicle segments. The top honor, "Convertible of the Year," goes to the vehicle deemed best all around. Last year's winner was the 2014 Audi RS5.
Speaking about Haartz's decision to sponsor the annual event, Matt Williams, director of business and development, said: "Each year this event showcases some of the best convertibles and convertible topping technology. We are excited to have found a mutually beneficial relationship with the SAMA group and look forward to supporting them in the future."
For more information on "SAMA Topless in Miami Presented by Haartz" check out the event's official website: ToplessInMiami.com.' If you attend, snap some photos and share them with us on Instagram!