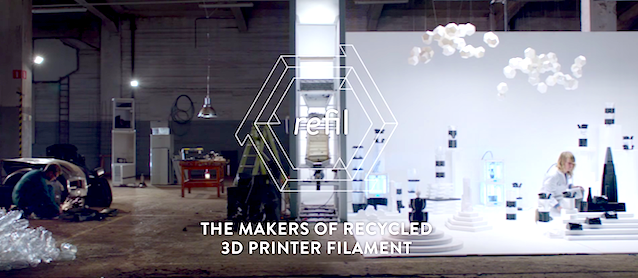 From printing car parts to entire cars, 3D printers are set to revolutionize the automotive industry. That is, of course, if manufacturers (and even independent shops) can find a way to use them without resorting to expensive and eco-destructive petroleum-based filament.
Fortunately, Dutch startup Refil has the answer — and it's car dashboards.
Instead of producing more non-biodegradable plastic for the "ink" these printers use, Refil is chopping up old dashboards, melting them down, and forging them into spools of filament. This way, every new item manufacturers create using 3D printers is already recycled.
"Using our refilament, instead of ordinary filament, you instantly make everything you print recycled. From vases, toys and jewelry to architectural models, prosthetics and other products… They all become recycled products when you print them with refilament," explains Casper van der Meer, co-founder of Refil. [read more]
The result is a filament that's not only eco-friendly, but comparable in quality and price to the best on the market. Check out this video to see how Refil does it:
Using Refil's filament, auto upholstery shops can make plastic clips, moldings and other interior parts out of recycled dashboards. The possibilities are endless. All you need is a 3D printer and unlimited imagination.
What do you think? Are you excited about what 3D printers hold in store for auto trimmers? Or is there reason to worry?