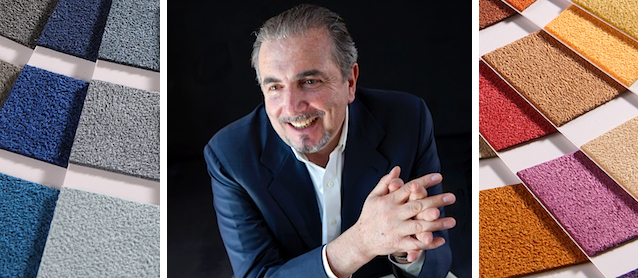 Auto upholstery shops that trim a lot of car interiors in Alcantara should check out Auto World News' recent interview with Andrea Boragno, CEO of Italian manufacturer Alcantara S.p.A.
During the interview, Boragno touches on why he doesn't consider other microfibers, like Ultrasuede, to be competition and even sheds light on Alcantara's growing influence and marketshare in the automotive industry.
Below is an excerpt from the interview:
Who is Alcantara's biggest competitor?
Natural leather. We have a number of imitators, but the number one competitor is natural leather.
What have you done about imitators?
We don't look at them. We just go on our way. We do a number of things that the others cannot do. First of all, the product is superior, technologically. Our product is particularly beautiful. We believe that the top of the market wants not only quality; top quality is not enough for excellence. The top of the market wants emotions: emotional beauty, emotional sense of reality. We provide it. That's why we work a lot with designers. Normally, the designers of large, global companies love us, because of our capability of presenting materials in different ways and combinations. Then, we are sustainable. […]
We see Alcantara in the details of cars, but not in entire seats, etc. Do you see a greater play for Alcantara in cars going forward? 
I see a growing use of Alcantara. Last year, in America [our sales] grew by 82 percent. Here in the U.S., we have a lot of imports of top cars: BMW, Audi, Lamborghini, Maserati, Ferrari, and so on. We are also a good partner of rising star Tesla. We are proud and pleased about this.
And Lincoln.
Yes, Lincoln. And Chrysler and Ford, Nissan-the Maxima-and Honda [for the] NSX. We are fast growing. We will continue to grow, and not just in the U.S. We are growing in China, [at] 60 percent last year, and in our traditional market, which is Europe.
Why is it so important to produce Alcantara in Italy?
Because "Made in Italy" is a value that is very much recognized and appreciated, especially in China and Japan. Actually, our product is a combination of something that is very technologically advanced in our production process. We intermingle this with craftsmanship.
Interestingly, Alcantara has been around since the 1970's, but has only recently taken the auto industry by storm. If Boragno has his way, it's here to stay — positioned as a premium alternative to genuine leather. To read the full interview, check out "Ten Minutes with Alcantara CEO Andrea Boragno."