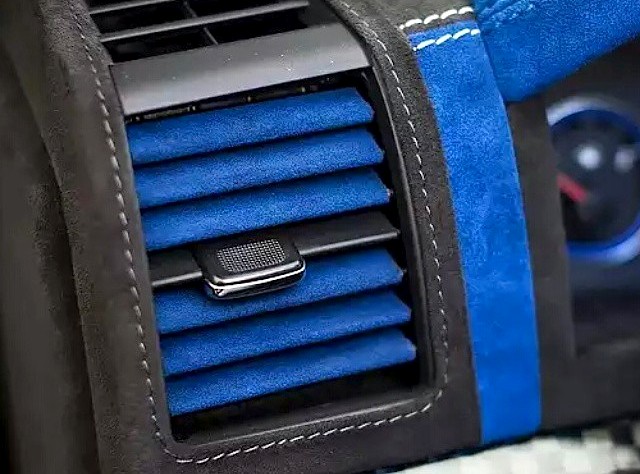 Speaking of Alcantara, check out this dashboard air vent upholstered by Russian Tuning Company.
Of course, RTC isn't the first auto upholstery shop to do this. We reported in May 2013 that the Porsche Panamera offers a trim package in which its air vents are wrapped in leather. The total cost to trim that interior? $24K.
No doubt, trimmed air vents are the epitome of unnecessary luxury.