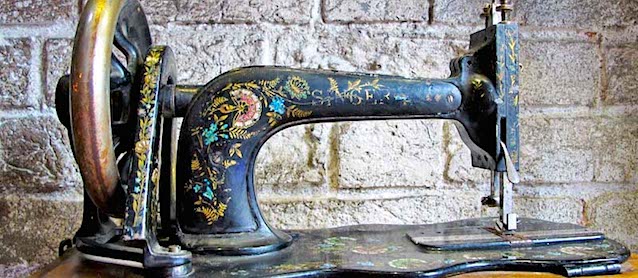 The sewing machine is so common it's difficult to imagine that it was ever considered a revolutionary technology that was going to forever change the world both domestically and commercially. However, like today's 3D printers, that's exactly what it was and exactly what it did.
Recently, while browsing through The New York Times' archives, I stumbled upon a 155-year-old article that perfectly captures the buzz and excitement surrounding the sewing machine when it was a relatively new tool.
The article, titled "The Story of the Sewing Machine," was published on Jan. 7, 1860 and tells the story of Elias Howe Jr., the man credited with inventing the world's first lockstitch sewing machine 14 years prior.
The unknown author goes into great detail about Howe's early struggles, his eventual success, and the many improvements made to his invention that took it from a horizontal-needle machine only useful in large commercial applications to a vertical-needle machine suitable for nearly anything.
Much emphasis was placed on the impact the sewing machine had on industry. Here's an excerpt:
The time saved in manufacturing different articles of clothing is an important item. The sewing upon a gentleman's shirt can be accomplished with ease in one hour upon a first-class sewing machine. It would take 14 hours of close and weary application to do the same by hand. A pair of pantaloons can be made in one hour by the machine, that would take a smart seamstress five hours to make. A frock-coat requiring 17 hours of constant work by hand, can be made with a machine in three hours. Seams of considerable length are ordinarily sewed with the best machines, at the rate of a yard a minute, and that too in manner far superior to hand sewing, besides being more healthy for those engaged. Saving of time superiority in work and healthfulness, are three strong commendations.
Nowadays, it's easy to take the sewing machine for granted. In fact, from time to time you can even find one curbside waiting for trash pickup. What's so fabulous about this article is that it takes us back to a time when the technology was new and people could truly appreciate it.
To read the full article, see "The Story of the Sewing-Machine: It's Invention, Improvements, Social, Industrial and Commercial Importance."