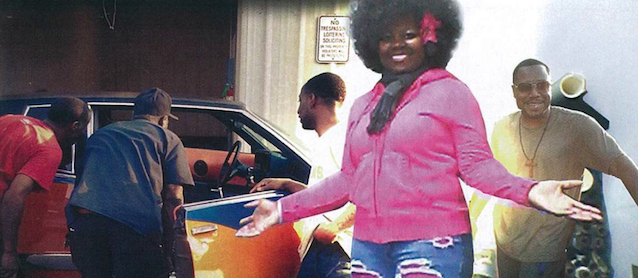 In a recent interview published in Blessed Lifestyle magazine, Constance Griffin, owner of Antwan's Upholstery, explained how faith — in addition to business skills, talent and hard work — contributed to making her auto upholstery shop a success.
Constance and her husband, Joseph Antwan Arrington, launched their business in Hampton, Virginia three years ago when both were having a difficult time making ends meet. However, the challenges they faced began to fade after Constance attended a church breakfast, where she learned about SWaM, a business certification program for small, women-owned and minority-owned businesses in Virginia.
With the help of her pastor, Constance took advantage of the program and has since gone on to do great things. She explains:
I started the business out of the back of my car after I got terminated from my job. My husband did upholstery work for 20 years and didn't make much money but the service he provided was way more valuable than his paycheck. God spoke to me and told me to use my husband's talents in a way that would make our family more money.
After the first year, I got SWAM certified through my church. My pastor does a quarterly breakfast that provides SWAM certification. I remember it like it was yesterday. The Lord laid it on my heart to attend that breakfast. It was on a Saturday morning from 9 am to 12 pm. During this breakfast I learned that every state agency has to do business with a SWAM certified business. Once I got SWAM certified the clients came looking for me. I got a call from V-DOT and they asked me to do headliners for them. After I procured that contract, it really helped our business grow. I truly know, all you have to do is rely on God and he will send you what you need.
To read the full interview, check out the article below:
null
Today, Constance and Joseph run a thriving auto upholstery business that focuses primarily on repair work, but also does a fair amount of restoration and custom projects. To learn more about Antwan's Upholstery, check out their Facebook and Instagram pages.