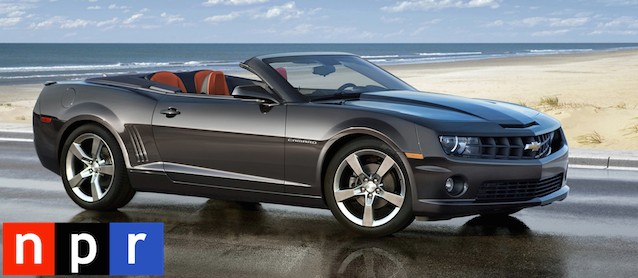 Despite some recent positive developments, demand for convertible cars has been on a steady decline for more than a decade. The reasons for the drop are many, but a recent report on National Public Radio (NPR) says tougher fuel economy standards are making it even worse.
In the report, which you can listen to below, Jack Nerad of Kelley Blue Book explains how fuel economy standards are threatening the iconic ragtop.
If there is one thing that makes the ragtop less attractive to carmakers, it's fuel economy. Each manufacturer has to raise its overall fuel economy to 54.5 miles per gallon by 2025. Convertibles are often heavier and less fuel efficient than their sedan equivalents. The mechanism that raises and lowers the top has weight.
It seems counterintuitive, Nerad says. "You oftentimes have stiffening of the chassis that replaces the stiffening that a solid roof would provide." That means automakers have to work hard to make cars more fuel efficient. All this leads to a lack of enthusiasm for the drop top among many.
Of course, the implication for auto upholstery shops is that the less convertible vehicles manufactured, the less convertible tops there will be for us to repair in the future — which will surely affect our bottom lines. [read more]
To listen to the report in full, click play on the audio player below: