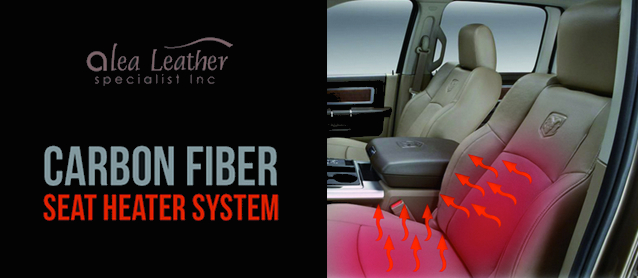 We're already in the fall season, and winter is just around the corner. If your auto upholstery shop doesn't sell and install seat heaters, you're potentially missing out on a lot of money.
Dino Perfetti, a 29-year veteran of the automotive aftermarket industry and member of SEMA PRO, recently wrote an article for The Shop, explaining why every auto upholstery shop should consider getting in on the action. Below is an excerpt:
When they purchase a new vehicle, today's drivers desire (and expect) the comfort and convenience that seat heaters provide. Though most high-end luxury vehicles come standard with heated seats, a majority of new vehicles only offer them as an option. Or, depending on the vehicle, heated seats may not even be available at certain trim levels.
This provides installation shops an opportunity to increase their profits while meeting the demands of consumers.
Seat heaters have an attractive profit margin that your shop should be capturing if it is not already. Quality parts are affordable and with minimal labor needed for the install, the gross profit can exceed 75 percent.
With an average retail installed price of $300 per seat and less than $100 in parts and labor, it can be one of the most profitable products a shop can offer. If your shop is not already installing seat heaters, it is definitely something that deserves another look.
The article continues with an overview of seat-heater types, parts and even installation tips. Needless to say, it's a fantastic primer for anyone interested in cashing in on the seat-heater market.
To read the full article, "On The Hot Seat," check out the November 2015 issue of The Shop, which you can read online for free by clicking here, and skip to page 38.
For the highest-quality carbon-fiber seat heater kits, check out Alea Leather Specialist, Inc. Not only are their kits used and approved by OEMs around the world, they carry a 3-year/36,000-mile warranty.