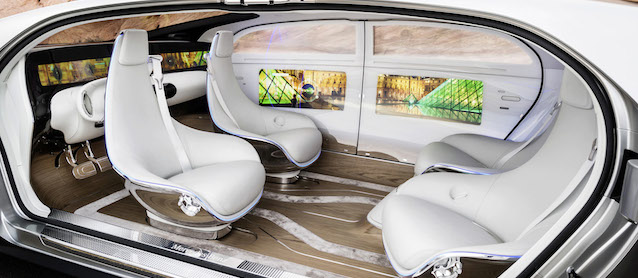 The Mercedes-Benz F015 Luxury in Motion is the crème de la crème of self-driving cars. But until now, all we've seen of it are renderings, photographs and a few computer-enhanced videos — which don't provide a lot of insight on its interior.
Fortunately, Vincent Nguyen and Chris Davies of tech blog Slash Gear recently got the opportunity to sit in and drive the F015, and they got it all on video!
The footage they captured is perhaps the best we've seen, and definitely provides professionals and enthusiasts with a better understanding of how these autonomous vehicles work and what we can expect from their cabins.
Check it out…
What do you think? Are you impressed with the Mercedes-Benz F015's interior? Tell us why or why not in the comments section below.