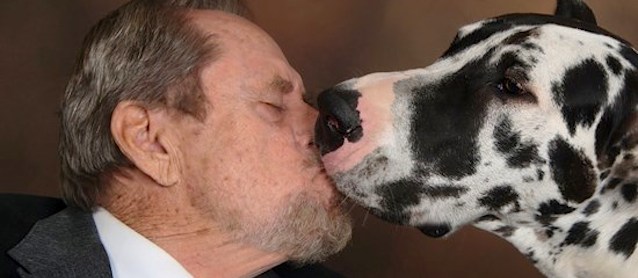 David Pizer, former owner of Fitwell Seat Covers in Arizona, recently announced a campaign to run as a Republican for the U.S. Senate — challenging five-term incumbent John McCain in 2016.
Pizer, who describes himself as a conservative and supporter of the "tea party," built Fitwell Seat Covers to be Arizona's largest auto upholstery business in the 1980s. At its height, Fitwell Seat Covers employed more than 100 people and included a manufacturing plant, nine retail and installation centers, and a wholesale supply company that distributed seat covers and materials to five states.
Fitwell Seat Covers has since closed, but folks still remember Pizer, 74, for the countless television commercials he appeared in with his Great Dane Little Woofy, in which he boasted about how great his seat covers were.
After Fitwell Seat Covers, Pizer went on to work with the controversial Alcor Life Extension Foundation, which advocates for cryonics, the practice of freezing people after their deaths so that they could one day be brought back to life. He also owns and runs Creekside Cabins & Lodge in Prescott, Arizona.
Despite his eccentric personality and minor celebrity status, Pizer has no delusions of winning and has even conceded to The Arizona Republic that he's "a longshot" candidate against the formidable McCain, who's not only a widely respected war hero and statesman, but also a former presidential candidate.
Of course, Pizer isn't the first person from the auto upholstery industry to run for Congress. In 2013, Ben Pollock, who grew up working in his family's company SMS Auto Fabrics, ran for the House of Representatives, but ultimately lost.
Politics aside, isn't it great to see auto upholstery professionals do other cool things like this?