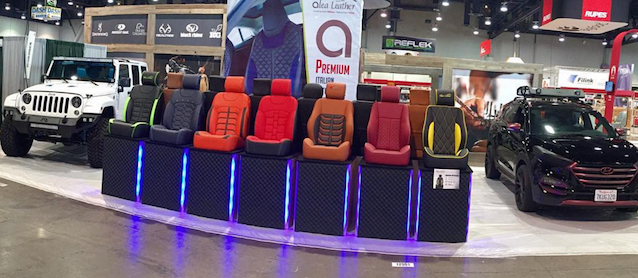 Today, more than ever before, new car buyers are willing to spend extra cash to improve and upgrade their vehicle interiors. In fact, a new survey by research and consulting firm AutoPacifica shows that of the 10 most in-demand car features, five are interior related and the top two are seat specific.
The 2015 New Vehicle Satisfaction Survey, conducted annually since 1994, is based on the responses of more than 66,000 new car buyers.
Topping the list of features they want is a power driver's seat at 79%, an increase of 1% over 2014, and heated front seats at 70%, an increase of 4%. Other in-demand interior features include easy-to-clean seats and floor materials, and leather seat upholstery.
Check out the full list below: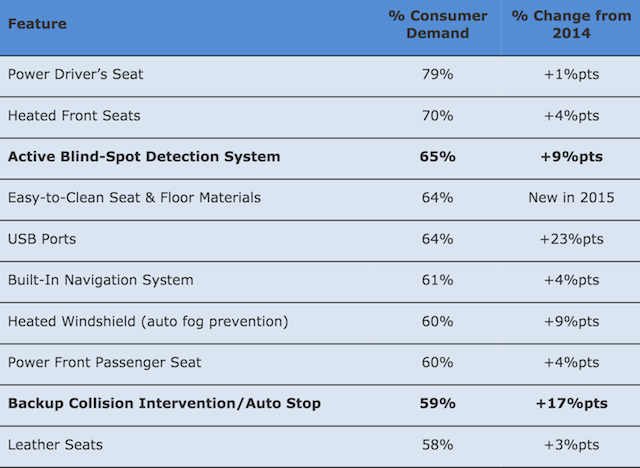 So what does this mean for auto upholstery shops? Basically, there's a lot of money to be made in cabin upgrades. Although we can't do much about the demand for power seats, we can certainly convert cloth interiors to leather and install seat heaters while we're at it.
New car buyers who seek these features from dealers often have to spend big bucks on package deals and higher trim levels that include amenities, like heated mirrors and navigation systems, they don't even want. However, auto upholstery shops can offer car owners exactly what they need at a price that dealers can't match — and still make a profit!
Alea Leather Specialist Inc., for example, sells complete leather conversion kits already cut and sewn in any number of color and pattern combinations, as well as seat heater and cooler sets. All we have to do is present the options to clients, place the orders and install them. As for easy-to-clean floor materials, an upgraded floor mat should do the trick.
Check out AutoPacific's 2015 New Vehicle Satisfaction Survey for yourself. It might shed light on additional moneymaking opportunities for your auto upholstery shop. Also, be sure to visit Alea Leather's website and play with their Design Studio.