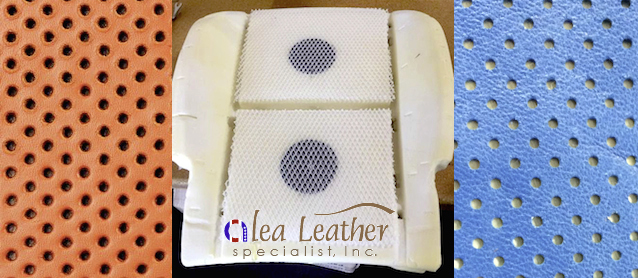 You already know that Alea Leather Specialist, Inc. manufactures the highest quality leather seat covers available, but did you know they sell seat heater and cooler kits too? Best of all, they're on sale!
Alea Leather offers seat heater and cooler combo kits in two styles: one with a single setting for each function and another with five settings, allowing passengers to adjust the temperature as they please.
Of course, seat coolers require Flow Through sew foam and perforated inserts to work — which is why Alea Leather offers both on most of their custom insert patterns.
This month only, Alea Leather is offering its seat heater and cooler kits for a special introductory price:
The single setting kit: $150 + shipping
The five-setting kit: $165 + shipping
To place an order or for more information, contact Alea Leather toll-free at 877-607-8943 or visit AleaLeather.com.