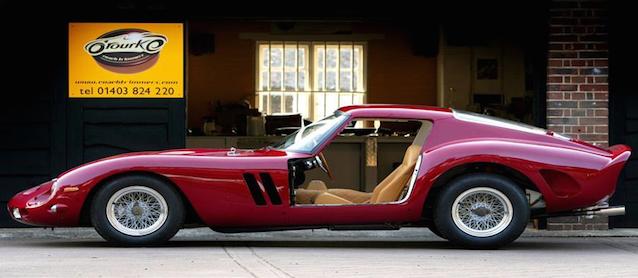 Every auto upholstery professional and enthusiast who appreciates the art of interior restoration should follow O'Rourke Coachtrimmers on Instagram, where owner and operator Rob O'Rourke regularly posts photos of his team's brilliant work.
Based in West Sussex, England, O'Rourke Coachtrimmers specializes in restoring and customizing classic cars. They've trimmed jaw dropping interiors for the Lagonda LG45 Rapide, Mercedes-Benz 300SL Gullwing, Ferrari 206 Dino, and just about every other classic vehicle you can imagine.
Browsing O'Rourke Coachtrimmers' website and Instagram page is almost like visiting an automotive history museum. According to a description on their site, the shop might as well be:
This comprehensively equipped workshop provides the ideal environment for your pride & joy to be carefully restored to its former glory, and a place to innovate your ideas. The walls are adorned by photographic records of previous projects that demonstrate the skill, craftsmanship and passion of this thriving business.
Without a doubt, O'Rourke Coachtrimmers operates at the highest levels of the auto upholstery industry. So it's no surprise that many car collectors come from near and far to have the team work on their priceless vehicles.
But don't just take our word for it, follow O'Rourke Coachtrimmers on Instagram:
To learn more about O'Rourke Coachtrimmers, also visit his website at CoachTrimmers.com.