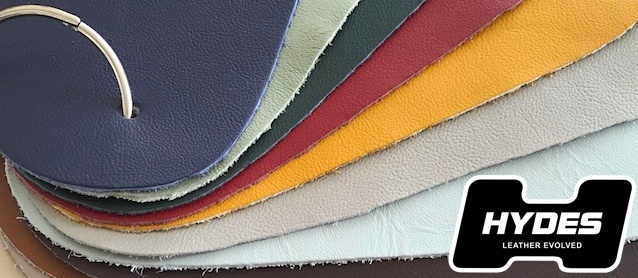 We're excited to introduce The Hog Ring community to our newest site sponsor, Hydes Leather — who's at the 2016 Detroit Autorama this weekend to help unveil three gorgeous vehicles sporting interiors trimmed in their quality leather hides.
"We are very proud to announce our sponsorship of The Hog Ring," said founder and CEO Aaron Laithwaite. "The online community has proven itself to be a great resource for the auto upholstery trade. We find ourselves reading through the articles for trends and developments in our industry and have come to rely on The Hog Ring for industry news."
Focusing specifically on automotive leather, Hydes is North America's leading source for OEM leathers from Maserati, Ferrari, Bentley, Lamborghini, Audi, Mercedes, BMW, Porsche and more! That's not all, Hydes does custom dyeing, color-matching, perforation, embossing, etching, embroidery, skiving and weaving. They also supply Alcantara!
Hydes only deals with high-grade leather treated specifically for use in automobiles. This is important because some competitors sell furniture and low-grade hides to auto upholstery shops. These inferior hides degrade quickly and give shops a bad reputation.
Hydes' products are selected from the highest quality raw materials. Their premium tanneries use light, breathable protective coatings for wear resistance and UV protection — not the heavy plastic-feeling top coat you'll find on inferior products. This means their hides are breathable; staying cool in the summer and warm in the winter. They're also treated to minimize off-gassing, so their hides won't cause car windows to fog.
What's more, Hydes' only sources its products from cattle farms where the climate is cold and the caretakers use European farming practices. This ensures the leather is thick and strong, and there are less bug bites and no barbed wire blemishes for trimmers to cut around. The result is higher yields from every hide, less waste, less environmental impact and more profit for shops.
Clearly, there's a reason why we chose to partner with Hydes Leather — they're the best.
Visit their website to read testimonials from some of the hottest auto upholstery shops and most in-demand trimmers in the industry. Or, better yet, attend the 2016 Detroit Autorama in Michigan this weekend to see and feel Hydes' quality leathers for yourself.
Aaron and his team will be at the annual event to help unveil three awesome vehicles trimmed in Hydes leather and answer all of your questions. The vehicles to be unveiled include…
1969 Chevrolet Camaro by HS Customs: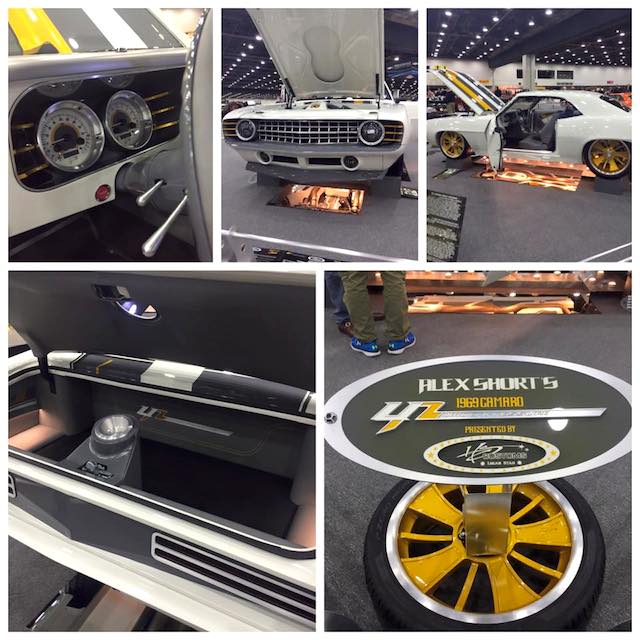 1955 Chevrolet Roadster by G3 Rods:
1970 Plymouth Barracuda by Weaver Customs: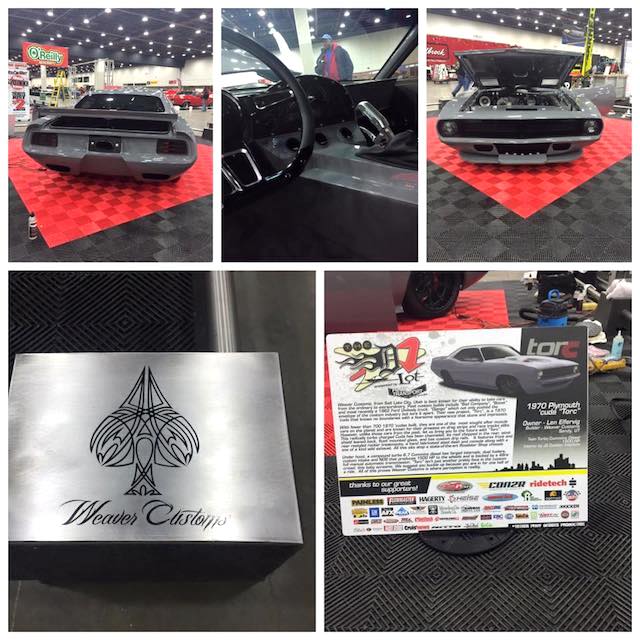 To learn more about Hydes Leather, check out HydesLeather.com and follow them on Instagram, Facebook and Twitter. To order their catalog or set up a business account, call (604) 446-0379 or email info@hydesleather.com.