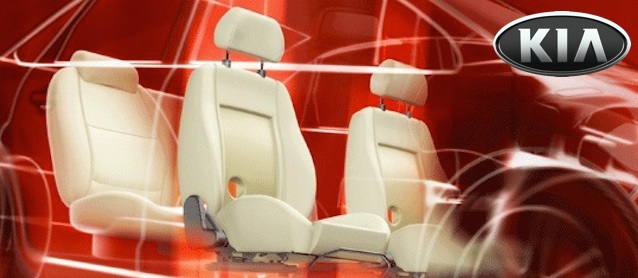 Thanks to its record-low price, the 2016 Nissan Versa is dominating the affordable car market. But with the U.S. economy still down and automakers needing to increase sales, some marquees are eliminating basic features to decrease their prices and compete with the Versa for the position of most affordable new car in America.
One such brand is Kia Motors, which just announced it will offer its 2017 Rio sedan without upholstery.
In a press release published on Friday, the South Korean automaker detailed plans to make upholstery an optional package – priced at $4,165 – for its base LX trim. Without upholstery, the Rio's price drops to $10,000, which is cheaper than the base-model Versa S by $1,900.
The upholstery package, dubbed "Comfort Plus," includes headliner, cloth seats, door panel cards, carpet and a vinyl-trimmed steering wheel. In essence, it's the same upholstery found in the current 2016 model, but now made optional to save customers money.
"Surveys have shown that affordable car buyers are more interested in safety and reliability than luxury," said Peter Schreyer, chief design officer at Kia Motors. "By reducing the Rio's cabin to its most basic elements, we're able to decrease price without affecting performance."
"We are excited to offer Kia buyers increased flexibility in their car-buying decisions," he added.
Without the "Comfort Plus" package, the Rio will be a bare-bones affair. Drivers and passengers will sit on exposed foam cushions and be surrounded by metal and plastic — none of the soft-to-touch surfaces they've become accustomed to. It's not clear how the lack of upholstery will affect power seat options and side-impact airbags.
Nevertheless, Schreyer says the change will be welcome by affordable car buyers and even tolerated by the aftermarket.
"It's not likely that drivers or interior repair shops will mind the change, as it's only an April Fool's joke," he said.