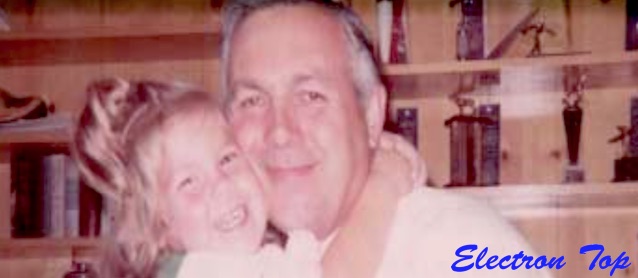 Kimmy, office manager at Electron Top, celebrates Father's Day in the latest issue of their monthly newsletter "Keep in Touch!" by paying homage to her late dad Fred W. Strauss Jr., an all-around great father and founder of one of the world's leading convertible top companies.
Kimmy writes:
We are so grateful to have had a father that was so willing to invest so much of himself for the future and well being of his kids. In addition to creating a company, Electron Top, for us to perpetuate he also rarely passed the opportunity to teach us something. Dad always said what was on his mind and was fervent in his beliefs along with being extremely consistent in them. He was never stingy with advice, sometimes over-generous (tongue in cheek), and his wisdom was articulate and clean with solid lessons at their core.
The newsletter continues with a heartfelt letter that Fred wrote in 1997, encouraging one of his grandchildren to always do his best. It's a terrific example of how parents can (and should) pass valuable lessons of confidence, hard work and responsibility onto their children.
null
In addition to Electron Top's quality products, we love that the company is a third-generation, family-owned business that puts their hearts and souls into everything they do. They're honest, fair, loyal, transparent and always put family first — not just their family, but ours as well. In fact, Electron Top has vowed to never sell retail, so as to preserve and strengthen the mom & pop shops that make up the bulk of our industry.
Business values like that are rare in this day and age and deserves our support. Please show your appreciation by giving Electron Top your business. To learn more about Electron Top's quality products or to set up a business account, visit ElectronTop.com or call (800) 221-4476.